Keep Ukraine out of NATO
195
people have signed this petition.
Add your name now!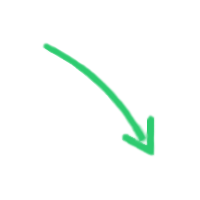 195

people

have signed.

Add your voice!
Maxine K.
signed just now
Adam B.
signed just now
As reported in ITAR-TASS on August 30, 2014, "Ukraine's former Prime Minister Yulia Timoshenko said on Saturday her Fatherland party would soon initiate a nationwide referendum on the country's accession to NATO."
The idea of Ukraine joining NATO is not only a provocative and unnecessary threat to Russian national security, it is unacceptable for the United States and other current NATO member states, who would be bound by treaty to intervene militarily in any conflict that Ukraine gets involved in. This means that if the government of Ukraine, which has been the model of instability in recent years, starts an open, armed conflict with Russia, the United States and most of Europe would also find themselves at war with Russia. This is a risk that no sane person is willing to take on behalf of a coup regime that came to power at least in part thanks to the efforts of extreme Neo-Nazi groups and political parties such as Svoboda and Right Sector.
While many people may argue over the exact details and composition of the parties involved in the Kiev Maidan coup, the facts remains that the former Russia-friendly government of Ukraine was never hostile towards the US and Europe, and that the overthrow of the former, democratically-elected government was conducted with the full and open support of Western governments, and this support is perceived by Russia as a threat to her vital national security interests. This is understandable, as Ukraine shares a long border with Russia, and the threat to Russia is comparable to the Soviet Union providing missiles to Cuba in the 1960's, a threat which was rightly countered by U.S. President John F. Kennedy in the strongest terms possible.
NATO is a relic of the Cold War. Any NATO activity in Ukraine will be seen by Russia as provocative in the extreme. For Ukraine to actually join NATO will be intolerable, especially considering that Russia was guaranteed by the United States after the collapse of the Soviet Union that NATO would not be expanded to Russia's borders. The risk of starting a war with Russia is already too high, and allowing Ukraine to join NATO will only intensify the risk of a war that could easily end with the use of nuclear weapons.
Please speak out against further provocative moves against Russia and demand that Ukraine be kept out of NATO!