Keep "There, Right There!" In Legally Blonde
70
people have signed this petition.
Add your name now!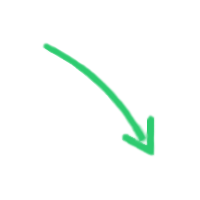 70

people

have signed.

Add your voice!
Maxine K.
signed just now
Adam B.
signed just now
Recently, the Verrado High School cast of "Legally Blonde" have been informed of several cuts made to our school's production despite the unlawful manner of doing so. Though, some of them are justified, one seems to stick out exponentially to us all - the official cut of the song, "There Right There"/"Gay or European". One may assume that it is because of the outdated stereotypes mentioned; singling out those a part of the LGBTQ+ community as well as those who derive from European descent. However, cutting this song out seems to shed a certain light on our school more than if we were to just perform it in its entirety. In my four years of attending Verrado High School, I only felt safe as myself in one department, the arts. The teachers within these E-wing classrooms have always made it a welcoming, caring, and safe place for all people despite what they may look like, their talent, religious beliefs, gender, and sexuality. Hence, why many of the actors within this musical, and friends I've told about this performance, were so unbelievably excited to perform/hear this specific song. This show takes place during a time period when stereotypes were undoubtedly exemplified throughout all types of media. Within specific comedic shows such as "The Office'', within movies like "White Chicks", or even on the biggest comedic stage every Saturday Night which has always used stereotypes to form their sketches.
Representation in the media is so few and far between for anyone who is actually represented within this song. Especially positive representation where one or both of the characters isn't diagnosed with AIDS or dies in the end. Instead, they live their lives as a happy couple. And not to mention, the last few lines of it show clearly how the two men being portrayed as both gay and European are so obviously proud of being so. It's a positive reaction to the lawyer's questioning of whether or not they are. Those who may be afraid of having a negative reaction to this particular moment of the show that are not a part of the LGBT+ community can only be described as one thing, homophobic.Why as a "No Place for Hate School" are we tolerating or letting those individuals' comfort get in the way of an entertaining and looked forward to the song?
We, as a cast, are mature enough to recognize these outdated comments, knowing they're incorrect to assume, in order to tell a very pivotal plot point within this year's chosen musical. I would also like to acknowledge how those who it could potentially offend due to this portrayal of gay people are specifically informing you that they, in fact, don't feel offended whatsoever and are happy to perform this song. A majority of the cast identifies within the LGBTQ+ community and understood when they auditioned for the show the implications of this song. And as for those of European descent, if they cannot handle being made fun of for wearing "pointy" shoes, then that's on them. Parents should be and are proud of their children for being their individualized selves, so why force these kids to no longer portray characters in a song that they have been excited to show everyone?