Keep them in Kingsland!
276
people have signed this petition.
Add your name now!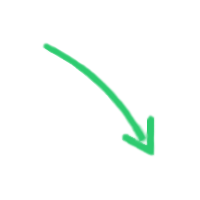 276

people

have signed.

Add your voice!
Maxine K.
signed just now
Adam B.
signed just now
Many people in Kingsland are unaware of a change that will be happening if we the people don't make our voices known and stop it. The Llano county Judge and some county commissioners are trying to move our Justice of the Peace, County Commissioner, Constable, and Clerk from Precinct 3 located right here in Kingsland, TX to Buchanan Dam (in to Precinct 2). This would leave us without any local law enforcement headquartered in our town.
We need to contact all of our County Commissioners and the Llano County Judge and expresss our disagreement with this move. Please sign this electronic petition, or sign a paper petition. There is one located at the Precinct 3 offices, or you can create your own. Bring yourself and all petitions to the County Commissioners meeting on January 11, 2016. A group of supporters will meet at Fuel Coffee House at 8am.
I went to the annex today (Thursday January 7, 2016) unannounced to see if I could speak with the JP, the Commissioner, and the Constable. They were all there working away and some getting ready to go back out in to the community for a variety of civic duties. I was given a tour of the building in question (their current location in Kingsland) and took photos with my phone (with no retouching). The building was nice, tidy, functional, and has been remodeled over the past few years to include a new roof, electrical, walls, paint, energy efficient lighting, energy efficient hvac system, etc.
I asked about upgrades that were still on their wish list. They responded by saying some bolt locks would be nice. Plus, maybe some safety glass like precinct 2 has (although they feel safe just how they are). They also never asked for items. They were asked in an email from the Llano County Judge to look around and think of any security changes that could be added to make them safer (this was in the wake of the judge in Austin who was gunned down outside her home).
I asked if employees were able to have weapons available to them inside the building. I was told Yes. They feel safe knowing that they are available to them.
In my opinion, I do not see any budgetary or safety reason for moving their physical office location. If anyone else has any facts, bids, or reasons, please let me know. They invite the public to go ask them any questions that you might have.
Since originally authoring this petition, edits have been made as new facts and clarifications have come out. It is an attempt to find the truth and hold elected officials accountable for their actions. If you reference the Facebook page for this group, you will also see the top sheet of the costs for materials to retrofit the precinct 2 offices for a move. It is approximately $27,000. For materials.