KEEP THE STANLEY FAMILY IN AUSTRALIA!
499
signers.
Add your name now!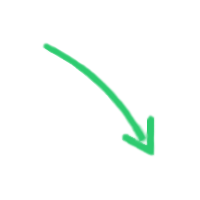 499

signers.

Almost there!

Add your voice!
Maxine K.
signed just now
Adam B.
signed just now
UPDATE!!
WITH 2.5 HRS TO GO BEFORE OUR STORY HIT THE CHANNEL10 NEWS, I RECEIVED A PHONE CALL FROM OUR LOVELY CASE WORKER AT THE IMMIGRATION DEPARTMENT.
AND....
WE ARE NOW OFFICIALLY
PERMANENT RESIDENTS!!!
THANK YOU, THANK YOU THANK YOU
ALL
FOR OFFERING YOUR SUPPORT
IT MADE A HUGE DIFFERENCE
AND WE DID IT!!!!
PLEASE NOTE THAT THIS PETITION IS NOT ABOUT MONEY. PLEASE DON'T PAY ANYTHING. SKIP THE PAYPAL PART WHEN SIGNING. SUPPORT IS WHAT WE NEED, NOT MONEY :)) THANKS!
We are the Stanley Family - Jane, Phil, Ellie (15) & Meg (12). We have lived in Western Australia since 2006. We began our life in Australia on a Sponsored Business Visa (457). Phil is a very experienced Guide Dog Trainer and Mobility Instructor and Jane works for Community Midwifery WA - a government funded homebirth program (the only one in WA) and as a Birth Doula, supporting new families through pregnancy, labour and birth. In February 2008, our daughter Meg who was then aged 9, was diagnosed with ovarian germ cell tumour (stage 4). This was the most enormous shock to all of us as you can imagine. What followed was a series of chemotherapy courses, major surgeries, a lot of pain, anguish and trauma. During this time, our Temporary Business Visa came up for renewal. We applied and were horrified to hear back from the immigration department that Phil, Jane and Ellie had been GRANTED the visa, but Megan, then aged 11 had been DECLINED. We were stunned. HOW can they do that to an 11 yr old girl? How can they discriminate against a child because she was unfortunate enough to be diagnosed with a horrible disease two years AFTER she arrived in the country? So, we battled, and finally an agreement was made that a sum of $30,000 could be guaranteed should Meg require more treatment. We are British Citizens and have a reciprocal health care agreement with Australia and were somewhat baffled as to why this had to be, but we were already fighting a disease that was threatening to take our daughter from us. We had enough on our hands. In Sept 2009, with our lovely Meg having been declared in remission since June 09, we applied for Permanent Residency. We heard nothing until April 2010, and then were told that the Commonwealth Doctor, who presides over decisions regarding health issues of applicants, had decided that he wanted to extend the decision period by another 6 months to see how Meg's health went. Although that felt very harsh, we looked on the bright side in that it wasn't a "no". That brings us to today. We're six months on, and I'm so relieved and thankful to say that Meg is still in remission. We contacted the Immigration Department to ask "what now?" They asked for another report from Meg's Oncologist to state how her health is. The report was very positive, and that's how we felt; that this is the news that the Commonwealth Doctor needed to hear and we would be granted Permanent Residency. However, on Friday 29th Oct, I received a phone call from DIMIA. Meg has not achieved "the criteria". Again, we are stunned. What better an outcome could they have asked for? She's stayed well and in remission for 16 months! What was the point of waiting for the last six months? So now we go into battle.... We are now required to put a case forward to DIMIA as to WHY we would make good residents of Australia; what contribution we make to the community; basically why we and others feel we should be allowed to stay. We would be very grateful if you could support our petition. Not only for us as a family, but for other families who will be put through the same anguish, all because their child became sick. Thank you...
Links