KEEP THE CLUB PENGUIN WEBSITE
160
people have signed this petition.
Add your name now!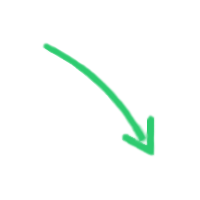 160

people

have signed.

Add your voice!
Maxine K.
signed just now
Adam B.
signed just now
To whom it may concern,
It has been brought to the Club Penguin community's attention for a bit over a month now, that the website will be shutting down. Many users, including myself, thought that this wouldn't necessarily happen and the website would continue to run; I suppose we were wrong.
To no longer run the Club Penguin website, is like ripping a piece our childhood out of our hearts' and throwing it in the garbage. Club Penguin was a huge part of nearly everyone's childhood, and even I sometimes play it to this day as a teenager. Children are still being attracted to this game, so what's the point of deleting it? To create a lesser version of it for mobile phones? To not let people who loved this game access their accounts and have a good time playing it whenever?
The amount of users going back to play this game for the very last time should show how much this game means to everyone.
I recently spoke to a customer service representative about why the website is being shut down, and she quote on quote said " There is nothing else we can do to improve the game". The game does not NEED to be improved any further. The reason why others and myself love the game so much is BECAUSE of the way it is NOW. It was the perfect website to play hide and seek on. The perfect website to competitively sled race with friends. The perfect website to waste hundreds of dollars on for memberships, Infact, whenever my friend and I would get bored, Club Penguin would be the first website we would go on for a good time. We still do this and we are turning 15 this year.
Nothing can replace this game. It would be a horrific event if it actually got shut down. So, to whom this may concern, please take into account the amount of childhoods you would be destroying and good memories, both past and to come, you would be destroying by shutting down the website. It is understandable that the demand for apps on mobile are increasing whereas the deman for websites on desktops are decreasing, but there is no greater demand for the one thing everyone wants; happiness. The desktop version of Club Penguin is what created some of the best memories for everyone that has ever played. Sure it has been eleven years, but it has been eleven amazing years and everyone wants more to come. Club Penguin has created an amazing community and environment for children ( even teenagers) to just go and have a fun experience.
In conclusion, please keep the Club Penguin Website running. Continue the plan to launch a new platform and app, but on behave of the Club Penguin community please do not delete the original website.
Waddle On
-Bunny68942
P.S: I did not purchase $200 worth of memberships and over $300 worth of merchandise just to see the website get shut down.