KEEP TREMOUGH AND WOODLANE CAMPUS NAMES
414
signers.
Add your name now!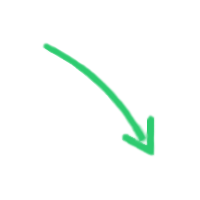 414

signers.

Almost there!

Add your voice!
Maxine K.
signed just now
Adam B.
signed just now
The University of Exeter and Falmouth University have recently undertaken a name change for both their 'Tremough' and 'Woodlane' campuses. The pretext for this is a need for simplification and integration into the local community, yet we believe that the name change does neither of these things and in fact does more harm than good for the following reasons, and would like the campus names of the university we choose to study at to remain the same. We also believe that the institutions should consult with the student body for such large decisions, as detailed below.

1) The names have been changed to avoid confusion between the campuses, but Penryn Campus could EASILY be confused with Penryn College. It probably won't be long before visitors go to one expecting to be at the other, and this is probably something that was not taken into account. (And then as a smaller sidenote to that, the same will be true with Truro Campus due to Truro College being close by!)
2) Tremough has a history of being a convent school under the same name. Likewise, Woodlane has a long history as an arts college under that campus name. Changing the names distances each campus from their pasts, pasts that also involved the local community. The University of Exeter has already expressed interest in the Tremough Campus past through its 'People and Place: Tremough History Project'.
3) NO STUDENT VOICE WAS HEARD ON THE MATTER! The change was put through with no consultation of those who choose to study at these institutions, and during the Summer when fewer voices are available to be heard. The first we heard, it was asked that we should start calling each campus by its new name with immediate effect. Reports are there was a single Facebook status posted on the FXU (the student union's) shortly before the change. We believe this is insufficient consultation with the student body.

4) Changing the campus names will actually distance those at Tremough from the local community. The old convent school was for the local community. Pushing its name away could therefore be seen as separating students from the local community. The new community innovation centre on the TREMOUGH SITE has also just been called Tremough Innovation Centre and so changing campus name now could be seen as a way of distancing from that. Still more, the name Penryn Campus could make the Falmouth residences see those students as separate from the Falmouth community, when many of the students are actually living and spending their university lives in the town.
5) Tremough/Penryn Campus is not even in Penryn, but in the Mabe Parish.
6) Falmouth University pushed the decision. In some ways the name change feels as though they require more distinction from the University of Exeter even though we are supposed to be a partnership.
7) Tremough is the bigger of the 2 campuses, yet under the new name changes, it could be seen as being the smaller one, thus creating more confusion for outside viewers.
8) Every university has different names for different campuses, not just based on where each is, and they manage no problem. Why should this case be any different? Especially as the change has come about since University College Falmouth became Falmouth University. Their promotion although great news does not make the need for campus name changes a necessity, particularly as the FU name has not changed dramatically.
9) Streatham and St Luke's Campuses will get to keep their names, which we believe is unjust.
10) Tremough is on a site called the Tremough Estate.
11) Explaining to friends and family where you go is easier to say Falmouth generally, but if you say that they may now think the Falmouth Campus. They may have less idea where Penryn Campus is so it becomes even harder to explain. Also, as some people say they go to university in Falmouth as part of the University of Exeter, people would then get confused thinking Exeter students go to Falmouth Campus.
12) Tremough is a Cornish name. Changing that name could be perceived as distancing from the Cornish culture. And not only that, but the novelty of the translation being 'Pig Farm', a fact appreciated by many, will be lost.
13) Everybody just the campus as these names. Current and past students and staff do, as do the students coming this year as surely it would have been advertised as Tremough due to applications being before the change. Local people have known it as that too - if someone asks where you go and you say Tremough they know exactly what you mean.
14) Finally, let's face it, Tremough and Woodlane are just much better names in the first place!
Rebranding has started to take place and because of this we fear the universities may go ahead with the change. But we believe rebranding and merchandise should be the last factor considered in such a large and important decision, particularly one where they have not yet heard the student voice, so please lend us yours to prevent this decision from staying put!'
Links