Reinstate the Indefinite Leave to Remain visas for the Boyd family
1335
people have signed this petition.
Add your name now!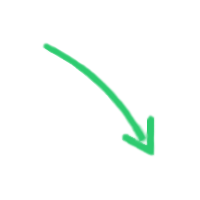 1335

people

have signed.

Add your voice!
Maxine K.
signed just now
Adam B.
signed just now
Gary Boyd is a British citizen, born and raised in Edinburgh, Scotland. He has been married to Kristee Boyd for 9 years and has been a devoted stepfather to Kyle for the same period of time. The Boyd family lived together in the UK for 2 years, from 2004 – 2006, and, in 2006, Kristee and Kyle were granted Indefinite Leave to Remain (ILR) visas, which specifically state that they are valid "indefinitely." After leaving the UK for 5 years to work in the field of international education, the Boyd family returned to the UK for Gary to take up a permanent Depute Head Teacher position at Kirkwall Grammar School in Orkney, Scotland. However, they were surprised to learn upon their return that Indefinite Leave to Remain visas are not, in fact, "indefinite" but expire after two years of living abroad. This is the case even though the Boyd family maintained strong ties to the UK and returned to holiday with family and friends on numerous occasions over the years spent living overseas. The UK Border Agency is currently advising the Boyds to follow their rules, which require Kristee and Kyle to travel to Australia to apply for the appropriate entry clearance to return to their home in Orkney. This could involve waiting in Australia for a period of up to 6 months. This would involve: (i) removing Kyle from his 4th year studies (final year of Standard Grade education) and (ii) removing both children (as Kristee is Nyah's primary caregiver)from their Dad, to live separately from him for up to 6 months. We, the undersigned, call on the UK Border Agency to exhibit a sense of decency and an appreciation of family values by reinstating Kristee and Kyle's ILR visas and approving an 'outwith the rules' application, thereby allowing the family to continue to live together.
Links
Scottish Parliament
The following motion in support of our family was lodged in  the Scottish Parliament on 27th June 2012 by Liam McArthur. MSP (Liberal Democrat) and supported by Jamie Hepburn, MSP (SNP), Rhoda Grant, MSP (Labour), Linda Fabiani, MSP (SNP).
http://www.scottish.parliament.uk/parliamentarybusiness/28877.aspx?SearchType=Advance&ReferenceNumbers=S4M-03474
Some articles published in the local, regional and national media and press about our case include:
Television
Press
'Government should not be shifting blame' George Galloway, Member of Parliament, in Daily Record, 11th June 2012.
http://blogs.dailyrecord.co.uk/georgegalloway/2012/06/government-should-not-be-shifting-blame.html
'Border Agency to split family.' Scottish Sunday Express, 10th June 2012
'MSPs slam UKBA over Boyd family break up threat.' Scottish National Party Press Release, 10th June 2012
http://www.snp.org/media-centre/news/2012/jun/msps-slam-ukba-over-boyd-family-break-threat
'Agency deportation threat sparks anger.' Morning Star, 10th June 2012
http://www.morningstaronline.co.uk/news/content/view/full/120038
'Island deputy headteacher caught up in visa wrangle.' The Herald Scotland, 30th May 2012
http://www.heraldscotland.com/mobile/news/home-news/island-deputy-headteacher-caught-up-in-visa-wrangle.17702380
'Kirkwall Grammar School teacher's family faces removal from UK.' The Orcadian, 24th May 2012
http://www.allaboutorkney.com/news/821-kgs-teachers-family-faces-removal-from-uk