Keep The Academy of Our Lady of Peace, New Providence Open
1462
signers.
Add your name now!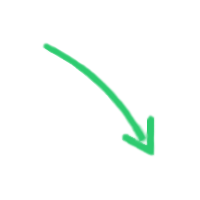 1462

signers.

Almost there!

Add your voice!
Maxine K.
signed just now
Adam B.
signed just now
To: Cardinal Joseph William Tobin, C.Ss.R., D.D., Archbishop of Newark, Rev. Msgr. Thomas Nydegger, Ed.D, Vicar General and Moderator of the Curia, Barbara Dolan, Acting Superintendent of Schools, and Ann Oro, Assistant Superintendent for Union County and Instructional Technology
The parents, students, and faculty of The Academy of Our Lady of Peace in New Providence, NJ implore you to reconsider the decision to end our school operations in 5 weeks. We ask for a joint dialogue to cooperatively keep AOLP from closing its doors in June 2020.
The letter from the school board office states that this decision was made because of declining enrollment and the need for further financial support in an effort to make Catholic schools more sustainable. The ongoing subsidy from the archdiocese to our school is low in comparison to neighboring schools. The decision also disregards the quality of the curriculum and programs offered at a school that was honored by the U.S. Department of Education as a Blue Ribbon Exemplary High Performing school just 2 years ago.
The announcement at this late time in the school year, during "stay at home" orders, prevents families and faculty from performing the normal functions and routines necessary to switch schools. This seems contradictory to making Catholic schools more sustainable, when the easiest option all around is for parents and teachers to turn to public schools during this pandemic. The letter also indicates this change is for the long-term benefit of students and families. However, that goal seems counter intuitive to the situation that has been placed upon our students, families, and faculty as detailed below.
Students
On top of the COVID-19 adjustments made over the past 7 weeks from in person to distance learning, you are now forcing students who are all under the age of 13 to endure additional social/emotional adjustments and extend their stress through the next 5 months. Older students may not be able to receive effective recommendations for high school, which could keep them from receiving the same amount of scholarships. All students will be separated from teachers and friends that know them best. Students will have no time to experience a new school before September. Some students are experiencing the loss of the only school they have known, while others must yet again make the change to another school, after seeing previous Catholic grade schools close.
Parents
No warnings were given to parents to allow them to digest this information over time. Also, no support materials were readily available at the time of the announcement. General expectations in the business world are that the human resources department of a company would provide all information materials at the time of the announcement. In addition, because of COVID-19, families are not able to make alternative plans. Potential visits to schools (Catholic, private, or public) and opportunities to shadow at a new location (before the 2020-2021 school year) starts are not options. Parents who have dealt with Catholic school closures previously are less likely to move to yet another school, which is highly likely to be shut down prior to their student completing their elementary or middle school years there.
Faculty
Our teachers have dedicated their careers to AOLP. During National Teacher Appreciation week, they should have been thanked for their efforts. Instead they were abruptly told in a group video call that they no longer have a job for the upcoming school year. This approach is neither professional nor displays Christian values. As contracts are normally signed in March, most openings are already filled at other schools. The economic turmoil of this pandemic makes job hunting impossible for those starting a search now. With the number of schools closing without notice, there are fewer positions available for teachers who have spent their careers supporting Catholic education.