keep team sleepy joe alive
10
people have signed this petition.
Add your name now!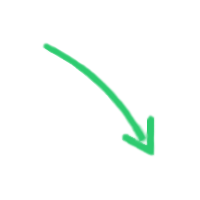 10

people

have signed.

Add your voice!
Maxine K.
signed just now
Adam B.
signed just now
https://docs.google.com/document/d/15bPQW0dYVmJytTB2QLXlgFkzkIz8y9gMST2EbFkpFgo/edit

Baconmaster2727. bob_dolan. lil_sleepyjoe.
All relatively decent Cakewars players, but they're nothing special. They don't have the highest gamesense, overall, teamwork, or PvP, but they do have something that can never be conquered- the spirit of Sleepy Ol' Joe Biden.
2020 is a critical election year- and the ONLY team that is supporting the best candidate is team Sleepy Joe. No other candidate in 2020 loves "kids jumping on my lap". No other candidate has "hairy legs that turn- that that uh that that turn uh uh uh um blonde in the sun". No other candidate has asked "Chuck Graham, state senator" to "Stand up Chuck, let 'em see you" (later realizing Mr. Graham was confined to a wheelchair from being paralyzed since the age of 16 in a tragic car accident). No other candidate has fallen asleep during a President's speech. No other candidate praises their competition, explaining that they are "as qualified or more qualified than I am… Quite frankly, it might have been a better pick than me". No other candidate respects and acknowledges diversity, unlike Joe who WISELY remarked "In Delaware, the largest growth of population is Indian Americans, moving from India. You cannot go to a 7-11 or a Dunkin' Donuts unless you have a slight Indian accent. I'm not joking."
These are all attributes of an inspiring leader, one who fills Americans with confidence with their every word, one who motivates and energizes millions.
Once again- we aren't the best at Minecraft, we aren't strategic masters, and we lack any form of leadership, but breaking up team Sleepy Joe is a direct attack on our beliefs. Without this team, we will all fall into severe depression, as without each other unified in our belief for Ol' Sleepy Joe, we have nothing, rendering us useless for the competition. Without the team, we simply won't have a fun time- which is all that Minecraft is about anyways. We don't care about our statistical value, or our chances of winning, or our overall Win-Loss record, because at the end of the day, we know we have made sacrifices for Sleepy Joe, but they are made so that we can have fun. Our skins have been changed. Our names have been changed. Our entire LIFESTYLES have been changed in the name of good Ol' Sleepy Joe.
In order to let us have a good time, and in order to protect the fate of America, we urge you to keep team Sleepy Joe together when undergoing the balancing process.