Keep Silke, Sakshin and Gabriel in New Zealand
591
signers.
Add your name now!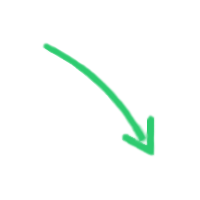 591

signers.

Almost there!

Add your voice!
Maxine K.
signed just now
Adam B.
signed just now
Dear friends and network in New Zealand
I need your help - now!
I have just learnt that I need to leave New Zealand by Monday September 19. My family and I don't fit the boxes of Immigration NZ, so the only way for us to be able to stay and to continue to contribute is to gather support within the community and by doing a petition.
Please add your signature to the petition and even better - if you feel so inclined - comment on how you see our/my value to Nelson, the Tasman region and wider New Zealand (e.g. how we contribute to the community or unique skills we have in your view). To me it is not an easy thing to ask, but your comments might just be what convince Immigration NZ officers to let us stay here and allow us to continue the work and projects we have started.
Petition: "I request that Silke Larsen and her family are granted permanent residency in New Zealand now and are allowed to stay in New Zealand."
Background:
In our sanctuary in Wakefield we have with great care and years of research established what is now an organic orchard of 10,000 sea buckthorn berry plants, all descending from a handful of seeds, Sakshin brought with him when we moved here 6.5 years ago. Sea buckthorn berries are considered a superfood. They have a unique taste derived from their complex of 190 nutrients, e.g. vitamins C, A and E, many flavonoids, and omega 3, 6, 9, and the rare 7. The berries also provide a rare source of vegan B12. The oil is valued in cosmetics and as a health supplement, the juice/pulp form part of various healthy food products, the leaves make soothing tea, and the raw berries taste totally delicious with dark chocolate. We have several cultivars, e.g. some with high oil content, others with better taste. Sea buckthorn has the potential to form the basis of a new export industry for New Zealand. Sakshin holds the unique knowledge and skills to realise this vision of a sustainable sea buckthorn industry, and his presence is urgently needed here as spring has sprung.
Gabriel, 11years old, has lived most of his life here and is in his final year at Wakefield School. He has his friends here, and he is strongly connected to our golden retriever, Leela.
You may know me, Silke from my involvement with :
Victory WiFi project - where I am supporting a group of youth in learning entrepreneurial skills while starting a business providing internet access to people who struggle to pay for it. We have provided a WiFi hotspot at Victory Square and are about to provide WiFi so families can connect from within their homes
getting internet access to our rural areas, e.g. through pushing for TDC to apply for UFB2 and RBI2 funding
Nelson´s entrepreneurial scene, where I am involved with the weekly local.foundation meetups and Startup Weekend.
Democratic education and Arohanui Learning Community
Gigatown Nelson where I was an active campaigner, e.g. responsible for our social media account in the finals and commenting on the gigaplan.
"Shiftier" - a new startup; an app for "Easier Rostering - so you have time for what matters".
My CV includes :
head of department (telecom) in consulting business (16 employees)
M.Sc (electrical/IT), ph.d. (telecom)
project manager for 50 full/part-timers rolling out fibre in 15 industrial areas in Denmark
Research: Particle physics (CERN), fusion energy in UK, semiconductors (Japan), optical networks
Development: all the stages from initial concept to installation test for high-speed telecom equipment
NLP & Enneagram Trainer - The Enneagram is a personality type model
Sakshin, Gabriel and I have our home here in Aotearoa as we feel a deep connection to the land and the people here. Please help us to continue to contribute to New Zealand by signing and commenting on the petition.
Thank you for your support!
Silke :-)
p.s. iPetition do not store or reuse your email address, unless you want them to.