Keep Shoshi Greenfield as Strelitzia Estate Manager
38
people have signed this petition.
Add your name now!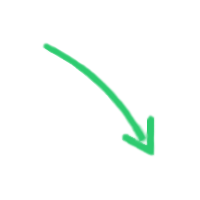 38

people

have signed.

Add your voice!
Maxine K.
signed just now
Adam B.
signed just now
Over the last year, Strelitzia has seen the likes of 3 Estate Managers come and go, and during some periods Strelitzia was also without an estate manager. The reasons for this have been numerous:
* The treatment of Estate Managers by the Strelitzia Trustees or certain Trustee members. In each instance of an Estate Manager leaving, this was cited as the number one reason for their resignation as Estate Manager
* In-decisiveness and non-decision making from the Trustees and general unwillingness to sign off or approve maintenance quotations, hence certain upgrades having been delayed until now. General unwillingness to spend money, approved or otherwise.
* Unwillingness to reimburse expenses incurred on behalf of the complex
* Personal Issues, such as family emergencies, poor health etc.
In the midst of a security breach in the estate earlier this year and with several important projects to be implemented, Strelitzia once again found itself without an Estate Manager. Deepak had been experiencing several personal issues and was absent from work, and in addition cited rudeness and left without prior warning. The Trustees had by that time already been reviewing CV's to fill the position, none being suitable and the Trustees were then presented with the CV of Shoshi Greenfield, who was a veteran in management and real estate. In addition, she also had added incentive to perform and stay with the estate on a long term basis, as her son owns a unit in Strelitzia and she wanted to protect his investment as well. As we were facing a crisis, the Trustees then decided to appoint Shoshi on a contract basis until end December, and requested her to start with immediate effect. Her first day was the 12th of December, and she started based on verbal agreement with contract to follow. This was the understanding from both sides.
Shoshi then commenced her duties and set in motion various projects that have been neglected over the past year, taking her own initiative and laying down the rules where needed. She has acted nothing but fairly and in the interest of the estate and it's residents and proved to be exactly what the complex has needed for a long time. She is a strong manager and does not bend the rules. Shoshi's time here, however, has not been entirely pleasant. Within her first two weeks here, certain Trustees started questioning her salary initially offered (even though it is within budget for the year), dishonoured the agreement and wanted to pay her R1000 less. Some wanted her to pay phone expenses from her own pocket and to date she still has not been provided with a phone. Her first salary was paid 2 weeks late. She only received her contract 2 months after she started, and it was not according to what was originally offered. In addition she was treated rudely by some Trustees, with a certain individual even instigating and orchestrating a complaint against Shoshi at a Trustee meeting, which at the end of the day merely amounted to a problem with gym access, and this particular owner had a dispute about payment of gym access fees, which was then escalated to a personal issue.
The conclusion of the matter is that Shoshi won't sign the current contract as is as a matter of principle, as the Trustees are dishonouring the verbal agreement by offering her a R1000 less and would like this to be corrected before signing. The Trustees are however refusing to correct this, or budge on the matter and instead are now looking at new CV's to replace Shoshi, who has been doing nothing but an outstanding job.
This is nothing but mismanagement on behalf of the Trustees and reckless decision making. Their actions will cost Strelitzia an outstanding Estate Manager once again (the 4th one in a year no less), and without an estate manager there is no one to action existing and ongoing projects - the list of which is too long to mention (waterproofing, paving, visitor management, speed humps, painting to name but a few). And this over a measly R1000 dispute.
By signing this petition, you hereby request that, as either a resident or owner at Strelitzia that you would like to keep Shoshi Greenfield as Estate Manager and to extend her contract until June 2017. In addition you demand from the Body Corporate and Managing Agents that they take accountability for their actions and to honour the original salary offered (R1000 more ) and to reimburse her expenses on behalf of the estate.