Prevent Stanford from Cutting Professor Scott McKeon's Classes
472
signers.
Add your name now!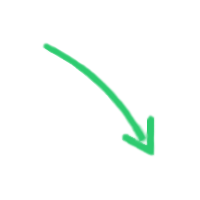 472

signers.

Almost there!

Add your voice!
Maxine K.
signed just now
Adam B.
signed just now
Dear Chairman Bernheim:
We, the undersigned, are the Students of Stanford University's Department of Economics. We are contacting you today to respectfully request that you reconsider your decision to cut Professor Scott McKeon's employment as Lecturer of Econ 102B and Econ 137.
To begin, we want to acknowledge the difficult and unenviable position you are in. We are all acutely aware of how difficult this past year has been for Stanford University, and we want to acknowledge all that you have done to run the institution that we all know and love during these uncertain times. We recognize that the COVID-19 pandemic and the associated recession resulted in unforeseen financial burdens that Stanford was unfortunately not immune to, and we understand that the university lost revenue in housing while experiencing added costs of keeping campus safe. Naturally, we are all incredibly grateful for everything that has been done to manage Stanford University throughout these challenging times.
However, we believe that the financial and other challenges brought on in 2020 are not reason enough to cut Professor Scott McKeon's classes. As you are aware, Stanford University is fortunate enough to have a massive endowment that grew to an incredible $28.9 billion by the end of fiscal year 2020. Naturally, we cannot and do not expect Stanford University to dip into this endowment without reason, and we recognize that the endowment's non-restricted funds should be spent wisely and conservatively. This being said, we Students of the Department of Economics at Stanford University strongly believe retaining Professor Scott McKeon as a full-time lecturer is reason enough for Stanford University to utilize the endowment's non-restricted funds.
Our request is that the university appropriate the necessary funds to keep Professor McKeon on staff full-time. We ask this not only for ourselves, but for future students and for the sake of Stanford's world class reputation. We all know that the quality of education at Stanford has suffered immensely during the pandemic. We have all experienced Zoom burnout, decreased interaction and clarity in lectures, strained communication with professors and teaching staff, recycled course materials, and innumerable technical malfunctions. Over the next few years, many students will be graduating with a Stanford degree who may not, in fact, have a Stanford-quality education. It is our intention as proud Stanford students to maintain our reputation and minimize this loss. Thus, we believe it to be unwise at a time like this to further damage the quality of education by laying off one of the most talented lecturers in Stanford's economics department, if not the entire university.
We have all taken classes with Professor McKeon, and whether we loved his classes or hated them, we unanimously agree that he cannot be easily replaced. His unmatched quality of teaching and care for his students are precisely what makes Stanford one of the greatest institutions of higher education in the world; one that consistently produces top-notch students who are recruited by esteemed companies from around the globe. This is particularly true of Professor McKeon, considering that he teaches two of the most essential and challenging classes in the undergraduate economics degree program. We can say with full confidence that the quality of the department will suffer if Professor Scott McKeon's classes are cut. We therefore believe it is in Stanford University's best interest to maintain his full-time employment as it would be a dire mistake to place Stanford's short-term revenues above its long-term quality and reputation.
We cannot stand idly by and say nothing as one of the most important and beloved Lecturers of our department becomes another victim of this pandemic.
Thank you kindly for your time and consideration.
Respectfully,
Students of the Department of Economics at Stanford University