Keep SAM's Unhoused Neighbors Safe
612
signers.
Add your name now!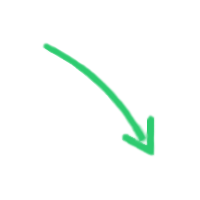 612

signers.

Almost there!

Add your voice!
Maxine K.
signed just now
Adam B.
signed just now
KEEP SAM'S UNHOUSED NEIGHBORS SAFE
The Seattle Art Museum is in the process of implementing a hostile new policy of deterrence towards our unhoused neighbors. Museum management has approved two new policies to accomplish this goal:
-The installation of hostile architecture
-The hiring of an outside security company who will be outside the museum 7 days a week
Both of these tactics are intended to prevent our unhoused neighbors from being on SAM property.
The City of Seattle finds itself amidst an unfathomable crisis; well over a year has passed since the COVID-19 lockdown began, and as such- the disuse of both the city and neglect of its most vulnerable has become rampant.The impact of the lockdown on Seattle's unhoused population has been staggering, and as their numbers swell- so do the shelters they've made in the vacant streets. This is clearly evident to all of SAM's frontline workers who have commuted to work throughout the pandemic. As jarring as it may be to returning workers and visitors alike, the Seattle Art Museum is by no means alone in the challenges of reopening that all of downtown Seattle now faces. As the museum prides itself in being a cultural landmark of Seattle's downtown, it would be most unfortunate for us to even tacitly condone a policy towards the unhoused so devoid of sympathy. To attempt to remove the reality of the harsh effects COVID-19 has had on the people of the downtown area is detached, cold, and cruel. We believe that there are far more productive and neighborly ways to spend the funds that would be spent on this anti-houseless policy.
Stay updated or contact us - https://linktr.ee/Samworkers
EXAMPLES OF ALTERNATIVE SOLUTIONS:
(suggested by current member's of SAM security, who do NOT endorse this new policy)
-Hiring of a liaison (helps with social services and communicating needs, preferably someone who has experienced homelessness and/or drug use)
-Installation of a portable bathroom and sharps containers on the premises
-hiring biohazard cleaners or exterior cleaners
-a survey to help make conditions better for ES (do folks need more space, more breaks, slower pace, better placed trash cans, less furniture moving)
-basic supplies for houseless individuals: sharps containers, water, socks, forms for orca cards, protein bars, etc.
-additional (harm reduction-based) training for current security
-an external audit of how the museum can best serve the unhoused community
-survey of the unhoused community to find out how we can best serve them (could we partner with other organizations to provide our neighbors with the care they need to be safe)
We believe that the museum can do better to achieve its core value of equity "think[ing] critically about the role art plays in empowering social justice and structural change to promote equity in our society" using alternative methods.
PETITION STATEMENT

The undersigned oppose the use of hostile architecture and the hiring of an outside security company by the Seattle Art Museum. We also specifically oppose the use of physical force and/or intimidation as a tool to clear people from museum property. We also specifically oppose the destruction of tents and possessions of these extremely vulnerable people. We believe there are alternative policies and solutions that would offer the museum an opportunity to be a leader amongst downtown properties as a positive and productive member of the community.