Keep Restaurant City open!
335
people have signed this petition.
Add your name now!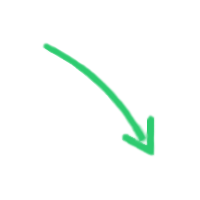 335

people

have signed.

Add your voice!
Maxine K.
signed just now
Adam B.
signed just now
On June 29, 2012, EA will retire Restaurant City on Facebook! (And more than likely all of Play Fish's original games!)

Fans of Restaurant City are outraged (as seen by the numerous posts on the games forum here http://forum.playfish.com/showthread.php?t=2821001 )

A good explanation for this:
"The sims is one of EA's flagship titles, social media is the new cash cow waiting for companies to figure out how to mine for profit so they thought putting it on facebook would be a guarenteed money spinner but the game itself is poorly executed and not interesting enough even to people that like the sims. Closing Restaurant City and putting our cooking cash into the sims social is supposed to be an incentive to get us playing it (not taking into account most of us have tried it already and are not playing it for our own reasons) and make it more profitable." [yilesse]

The outrage is not only over the money we've spent on this game (money that is only being compensated by replacement money only for their online Sims game)

but as magivol puts it:
"I'm upset at actually losing all my hard work I put into designing my restaurants. It makes me sad that I won't be able to go in and admire and tweak them to my liking anymore. That I won't be able to come up with a new idea and redesign one. That is what upsets me most. "

As far as money spent in the game goes, I think it's KarenMarie who's asked the best question: "What if we dont want to play SIMS? Does that mean you will keep our money anyway?
Can you legally do that? If so, please post the part of you TOS that says that once we give you money, it is yours to do what you want with and do not need to supply what we intended to purchase."

What a lot of us want is for EA to keep these games online, we've put too much personal stock into this game to let it go quietly. I'm not sure a petition will keep Restaurant City open or even if it will get EA's attention and force them to consider the fans over profit for once, but we have to try!

Links