Keep Pa.'s Continuing Ed In-Person!
606
people have signed this petition.
Add your name now!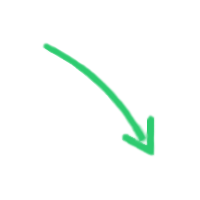 606

people

have signed.

Add your voice!
Maxine K.
signed just now
Adam B.
signed just now
March 31, 2020
Dear Governor Wolf and Pa. Legislators,
Thank you for thinking about the good of the Pa. massage therapy profession while you are busy dealing with the COVID-19 pandemic. We are more than grateful that you took our profession into consideration knowing it is our licensing renewal year and we need to complete our continuing education. We respect your decision to allow massage therapists to take all of their continuing education online, but would like to ask you to consider extending our renewal period by 6 months (July 31, 2021), instead.
Many CE Providers spend countless energy, money and time creating and crafting their classes. Most count on the renewal year for the next two years of income. Some Continuing Education (CE) Providers (who are also LMTs) will need to apply for unemployment - but if the renewal period is extended, they may not need to.
We are all challenged during this pandemic, and figuring out how to pay for and take continuing education classes with a licensing renewal period looming only adds to the stress of Licensed Massage Therapists (LMTs). For this reason alone, the renewal period should be extended. Also, massage therapy can be an isolating profession, and (especially) after being quarantined in their homes for so long because of COVID-19, many LMTs are looking forward to taking in-person classes so they can reconnect with their colleagues and friends.
LMT's continuing education is vital in keeping our field professional, and in-person training is critical to learning new techniques and current information. Everything we do in our profession is hands-on and online learning does not translate well to the massage therapy profession. The required CPR certification for LMTs must be taken in-person according to our State Board, which must also be considered.
Many CE Providers who never had their classes online before are feeling pressure to convert their "hands-on classes" to live webinars. With no direction or standards for this, the quality of many classes could be compromised. When taking online classes, many LMTs will not come away with the new information or hands on skills they need. We feel it is a disservice to LMTs and our profession.
Continuing Education venues, as well as massage schools, where CE classes are held are suffering, as well. The owners still have to pay the rent, and if they have no revenue this year they may be forced to shut down and/or go bankrupt. Professional organizations such as the American Massage Therapy Association and large conventions such as the World Massage Festival have been forced to cancel some of their conferences and if LMTs are allowed to take all of their classes online they have no reason to reschedule. After the pandemic is over, CE Providers can work with venues and massage therapists to offer classes that are affordable and fair.
Other professions, such as nurses, barbers, Realtors and pilots have had their renewal periods extended - please consider changing your statement that Pa. Licensed Massage Therapists may take all continuing education classes online, and instead, allow our licensing renewal period to be extended for 6 months or more.
Thank you for your time and consideration,
LMTs and CE Providers of Pa. and Supporters