Let's maintain free parking for Hollingdean residents
433
signers.
Add your name now!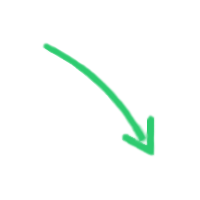 433

signers.

Almost there!

Add your voice!
Maxine K.
signed just now
Adam B.
signed just now
This petition is to counter another petition supporting the idea of resident parking proposed to be delivered to the Environment, Transport and Sustainability Committee council meeting on 19 March. We believe this will not solve the problem of parking but means that most will pay £130-163 to gain a permit, but still have difficulty parking as the bigger parking issues are after 8pm when the scheme would not function. Please respond in advance of 19 March so we can show our voice at this meeting that better solutions need to be found by working together.

Key points
90% of 200 people said No to resident parking in Hollingdean. This was at the public meeting held in July 2017. Residents stated it was unfair.
Most car owners would pay a minimum of £130 a year for the permit, plus £3.50 every day a visitor stays with you. if you have a diesel or older care it will cost £163. If your household has more than one car, this is another £130-163 per vehicle.
This is the same whether this is a light touch (a couple of hours a day) or through the day. There is no benefit when trying to park at night, when spaces are most limited, as the scheme ends at 8 pm.
Parking will get worse for Hollingdean roads outside of Roedale Road, Hollingdean Terrace and Dudley Road if we allow these three roads to take up this scheme.
Petition the council to stop multiple occupancy homes and new developments with little or no parking, instead of asking for an unnecessary cost.
If you agree that parking should remain free, and that we need to discuss with the council on supporting the whole Hollingdean community to live together considerately, add your name and street in the comments section to comply with council petition requirements.
We understand the concerns of Roedale Road, Hollingdean Terrace and Dudley Road residents. But asking for resident's parking in these streets will not solve the problem. It will make things worse for Hollingdean streets outside these three roads.
The cost to each car owner is not just the permit but also a cost every day you have a visitor with you – that's why we estimate £200 per year! For those of you with more than one car per household, you could be looking at another £130-163 on top of this!
You will not be guaranteed of a parking space either in the day or at night with this scheme. Residents parking ends at 8pm and spaces are most limited at night.
This issue was discussed at a public meeting of 200 people in July 2017 at the Hollingdean Centre. Over 90% of those attending from across the community showed by a show of hands that they did not want it here.
Here are some of the reasons why:
Night parking: Indeed, many of the problems about parking happen at night when everyone is at home. Since all resident's parking /schemes end at 8pm, when parking is at a premium. Walk down most of the roads in Hollingdean between 9 and 5pm, maybe with the exception of school run times and you will see plenty of spaces.
Over- development: While it is annoying that some people at some times cannot park near their houses this is a result of the council's ill-considered planning approvals. Building sets of houses or blocks of flats where few houses or none had previously been and without proper consideration of parking has caused these problems. Add to that the approval of many houses as house of multiple occupation without any concern about the impact of parking has made this work. Similarly it is busier in the day because employees at the recycling unit have not got adequate parking either, which then goes back to ill-considered planning by the council.
Vans: The idea that many people are living in vans is not the issue, nor commercial or holiday vans that have the right to sit there if the resident lives in the street. The van dwelling is an issue of public nuisance, and is against the law. This can be tackled much more effectively than bring in resident parking.
Parking close to your home: One thing to remember is that we have no right to park outside our homes. Even residents parking only mean those who live in the zone have the ability to park there. So, you could easily have someone living in Hollingbury Rise parking in Roedale Road, and they would be allowed under this scheme. Having residents parking is not going to reduce traffic. There is traffic here because there are more housing spaces that the streets can cope with and a large municipal facility that does not provide parking for its employees.
Driving behaviour: In terms of driving behaviour, are local residents more considerate than others? Do we have evidence for this? Installing cameras in your car with clear signage that you are recording might solve this, but resident's parking will not make people better drivers.
Need to find a better solution: This proposal will not suddenly bring back a quiet residential community. We have a lot of houses and a lot of people, and we need to work together to find a solution that works for all, not one that give more money to the council for nothing, especially when their planning decisions have caused the problem. We need a better more creative grassroots solution. We need the community to work together for the better of all. One Hollingdean says we need a discussion with the council that works for all long-term residents and new ones; elderly residents and young families. This is our Hollingdean – let's work together to make it better.
Why this petition?: There is a Environment, Transport and Sustainability Committee council meeting on 19 March where Roedale, Hollingdean Terrace and Dudley Road residents will present their petition to propose parking permits. This petition offers an alternative response to this proposal. This petition is here to you to sign, if you believe that keeping Hollingdean free of resident parking is a good thing, and that the council needs to listen to local residents needs about providing adequate space for parking without it costing us any more money. We pay our council tax, why should we pay again for a solution that does not solve the problem? We believe the council working with local councillors and community leaders as well as each resident in Hollingdean need to discuss how we can do things better, not just focus on some roads here and there, which breaks up our precious community spirit.
If you believe there is a better way, please support this petition to counter the Roedale Road, Hollingdean Terrace and Dudley Road proposal that could bring costly residents parking scheme to Hollingdean,not just their roads and doesn't solve the problem. If you do not agree then please do not sign of comments, if you do we will remove your signature as it will not count as a signature for the counter petition.
You can also email us at onehollingdean@gmail.com