KEEP OWENSVILLE/KIMBROUGH IN THE MLS DISTRICT
51
signers.
Add your name now!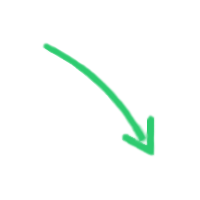 51

signers.

Almost there!

Add your voice!
Maxine K.
signed just now
Adam B.
signed just now
WE STRONGLY OPPOSE REDISTRICTING
THE OWENSVILLE/ KIMBROUGH NEIGHBORHOOD
OUT OF THE MERIWETHER LEWIS DISTRICT
We, the undersigned, request that
no changes
be made to the boundaries of Meriwether Lewis Elementary School (MLS) in the current redistricting process. As residents of the Owensville/ Kimbrough neighborhood that is under consideration for redistricting, we are particularly concerned with the proposed changes.
The Owensville/ Kimbrough area covers a small stretch of Owensville Road and its side streets that range from 1.2 to 1.8 miles to Meriwether Lewis, directly down Owensville Road. The children have a safe and direct bus ride to and from MLS each day, where they are thriving at a school with an average class size of 19 students. This neighborhood has long been an integral part of the Meriwether Lewis community, and is home to many past and present active school and PTO volunteers. The proposal to move these children to Murray Elementary School, while not far as the crow flies, will require a bus ride that is approximately
four times
as long, mainly heading up and down Rte. 250, a major thoroughfare with known traffic safety problems. They will be bused to Crozet and back to find a safe place to turn around. Many families in our neighborhood rely solely on the schoolbus to transport their students to and from school. The risk and cost associated with transporting the children to Murray to place many of them in
larger
classes than they are in at Meriwether Lewis simply does not make sense and seems to be a reactionary decision based upon insufficient and incorrect data.
We, the undersigned, strongly oppose redistricting the Owensville/ Kimbrough neighborhood out of the Meriwether Lewis district.
Enrollment at Meriwether Lewis has varied less than 2% over the past six years, with a notable decline of 12 students in 2012. Our designation as an "overcrowded" school is merely the result of a new "program capacity" formula, not an increase in our student numbers, as evident by the
empty classroom in our building
. We are pleased with the quality of instruction and the facilities. Our school was built to accommodate 462 students and our common areas - the cafeteria, gymnasium, library, hallways, and restroom facilities - were all built to meet the needs of that enrollment. Enrollment projections have been inaccurate, overestimating Meriwether's expected enrollment by 31 students this year alone. Meriwether Lewis is
not
in a designated growth area, our population is steady, and our building can continue to accommodate our children as successful twenty-first century learners.
In light of our satisfaction with the school's current status, and the high likelihood that growth in other areas of the county will necessitate a larger, multi-school redistricting in the next 3-5 years, the option to "Change Nothing at MLS" represents both the most fiscally conservative and the most strategic option that will cause the least negative impact on families and students for the next several years.
If the Redistricting Advisory Committee's Western Feeder Pattern subcommittee will not endorse the "Change Nothing at MLS" option, we strongly request that the Owensville/ Kimbrough option be removed due to the increased risk and cost associated with transporting our children to a different school.
Sponsor
concerned residents of Owensville/ Kimbrough
Links