KEEP OUR GYM OPEN
10
people have signed this petition.
Add your name now!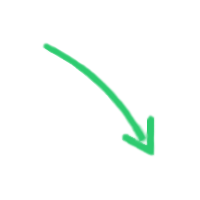 10

people

have signed.

Add your voice!
Maxine K.
signed just now
Adam B.
signed just now
LA Fitness is set to close our local (FAIRLANE) Dearborn gym at the end of The year (2017). It is my hope that LA Fitness, upon reviewing this petition, decides to do the right thing and keep that gym open.
First let me start by saying this is important to everyone whether you are a member of LA Fitness or a potential member in the future. That's because by in large most people are creatures of habit. We get into a routine and if we like what we're doing, we'll arrange our life/schedules to meet certain commitments, in this case going to the gym.
Imagine having signed a contract to go to a gym and then arranging your lifestyle so that it fits in your schedule. Then all of sudden an organization that you've made a commitment to, that you have been holding up your end of the bargain by paying every month decides you're just not worth serving anymore. That's exactly what's happening.
In this case LA Fitness will counter that they're opening a new facility in a neighboring city. Unfortunately that's in a neighboring city not the city we're in, that's the point. There are quite a few people who attend this gym in (FAIRLANE) Dearborn and yes would like to continue doing it. I can't understand as a member in the community that since this gym isn't as lucrative as other locations in other cities that it may be a easy to jut back out of your contract that you signed your members? That's an investment issue on the part of LA Fitness and not a location desirability issue.
It's always said "it's about the bottom line". While this gym is older and maybe LA Fitness doesn't want to pay to upgrade it (which they should but that's not even being asked for) its members are its bottom line and what this petition hopes to show also its "potential bottom line" of future members.
So bottom line we want our gym to stay open. We're not asking you to put in a nice big pool or any additional items as such, we just want our local gym to stay that, local. Quite a few people have already stated they will drop LA Fitness for such actions. LA Fitness being a good corporation will considered this petition as a sign of good gesture to keep (FAIRLANE) Dearborn open.
So here's the deal. I'm asking that everyone that sign this petition not only request LA Fitness meet their community obligation to those good people who signed a contract in good faith to have gym they felt at the time was nearby to them to remain open but I'm also asking anyone who's not a member to pledge when they sign that they will NOT join LA Fitness if this gym is closed.
After all if they can close this local gym in (FAIRLANE) Dearborn that always has packed fitness classes and is in a good location, I can assure you, they can close yours too... and wouldn't that just suck after you took the time to arrange your lifestyle to be there at your set time only to have it shut down? I mean, who really wants to deal with a business that would do that.