KEEP MUSIC ALIVE - KEFALONIA
215
people have signed this petition.
Add your name now!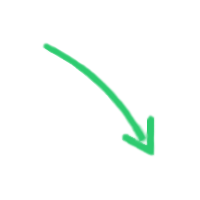 215

people

have signed.

Add your voice!
Maxine K.
signed just now
Adam B.
signed just now
We are petitioning the following people - but not limited to-Mayor Alexandros Parisis, Vice Mayor Evangelos Kekatos, Police Chief Andreas Angeris, MP Afroditi Theopeftatou, Culture Minister Olga Kefalogianni.
To the above:
We URGENTLY seek to provide a sensible solution to the escalating climate of fear musicians, DJs, businesses and venues face, due to unjustified complaints regarding noise levels, and the severe and damaging manner in which the music laws are being applied on the island of Kefalonia at the PRESENT TIME.
There have been sudden event cancellations, orders to stop music activity mid way through live performances, orders to permanently close business activity and even on the spot arrests and imprisonments for some businesses... and it would appear from picture and witness reports - that the law is not being applied consistently across all areas of the island and all businesses.
Tourists are beginning to feel unwelcome and damaging reports are increasingly found on TripAdvisor, Facebook and other social media sites,as tourists find themselves witnessing arrests and event interruptions for NO apparent REASON -all of which is damaging, RIGHT NOW, the perception of Kefalonia as a tourist destination.
In addition, holiday companies feedback scoreson resort entertainment,from tourists returning home, have plummeted dramatically.
Please help by adding your voice and opinion - and if you have visited Kefalonia recently and witnessed a live event -by documenting your experience (positive or negative) on our FB page. We are interested to know about Live Music activity ALL types - traditional, DJ, solo performance, band, jazz, acoustic, amplified. PLEASE give details of the location, sound levels and start and finish times if possible.
This will enable our group to build a body of evidence as to what is REALLY happening and pressure authorities to act reasonably and in the interests of everyone.

Sign this petition and share with your Facebook friends. "Like" our Facebook Page.

https://www.facebook.com/groups/keepmusicaliveinkef/?fref=ts
Thank you,
Keep Music Alive - Kefalonia
Read More
About the group:
KEEP MUSIC ALIVE – KEFALONIA is a group of Kefalonian citizens, professional and amateur musicians, hotel, restaurant, bar and taverna and prospective business owners, tourists and others who have come together out of concern over the climate of fear musicians, DJs and venue owners are operating under at the present time.
Ultimately we are interested in the preservation and future of live music, of all genres, on Kefalonia and recognize its importance to the island's culture and its intrinsic value to Kefalonia's tourism through job creation and business activity.
The Problem:
In every village, town and resort where music is played there are increasing examples of music performances being cancelled due to a mixture of certain individuals - with motives known only to themselves – who continuously make dubious and suspect complaints to the police about noise levels and to the police authorities themselves who appear to be having a "crackdown" on businesses operating in the island's capital & resorts. There have been reports of arrests, fines and closures in the Capital Argostoli, Poros and increasingly in Skala.
This is having an enormous impact, NOT ONLY on venues and attending musicians' livelihoods, but the perception and reputation of Kefalonia itself as a tourist and business destination, as evidenced by Facebook and TripAdvisor comments of late.
Whilst we understand the Police have a duty to investigate all complaints - and understand that the correct licences and other operating documents should be in place for the businesses concerned - it would appear that Live Music has been the focus of police attention and little understanding of why this has happened.
But more worryingly, it is becoming increasingly obvious that only certain events and premises are being affected - as evidenced by the number of establishments that appear to be operating Live Music Events well above the stated regulation decibel levels into the early hours of the morning without police attention. Examples of this"ignored" activity are documented on our Facebook Page.
OUR MISSION THEREFORE IS:
1. To provide a forum to share relevant information, personal views, air grievances and provide examples of the type of damaging events that have happened, and are happening, to those involved in the production, arrangement and enjoyment of live music events on the island.
2.To seek support for our aims from every relevant individual group and agencies available. This will include notable Greek singers and performers, National & International Musician Unions, and various departments of the Greek National Government, Holiday Companies etc.
3. The interpretation of and attitude toward the "Music Law" is causing particular distress and confusion and it is because of this we want to establish, with the help of authorities, specific latitudes as evidenced in the welcome and open enjoyment of Music Events in the rest of Greece. We know that this will be beneficial to Kefalonian music culture and our much needed tourism industry.
What We Are Asking For:
1. An agreed time where music can be performed or broadcast without fear of arrest, fines and complaints from neighbors.
2. An agreed complaints procedure:
The current procedure appears to be that on receipt of a telephone complaint (often anonymous) the police immediately attend the venue in question without verifying the veracity of the complaint at source.
We propose that when a complaint is received the police attend the source of the complaint to verify the legitimacy of the complaint BEFORE attending the music source itself.
This is important because if a complainant has to give an address and prove his complaint valid it will prevent individuals from making nuisance, vindictive and often costly complaints to legitimate business activity. The police can do this without compromising the anonymity of the complainant and it will also enable the police to deal with people wasting their time.
We also require that all measurements of noise level should be taken at the SOURCE of the COMPLAINT and NOT AT THE SOURCE of the MUSIC. This is both SENSIBLE and FAIR. We also require that measurements of sound that are taken at the venue are taken on the PERIMETER of the venue and NOT directly in front of the speakers, as has been the practice to date.
3. Most importantly – we are asking for the same working latitude experienced in the rest of Greece concerning music and also afforded to other issues of Law.
4. There is already an obvious and arbitrary acceptance of certain music performances on Kefalonia, as evidenced by open air festivals, village Saint Day celebrations and visiting DJ beach parties - all often proceed into the early hours and all of them using amplification and exceeding "lawful" decibel limits without fear of complaint or prosecution.
We WANT to work and thrive within the community of Kefalonia and provide jobs, entertainment and a welcoming atmosphere for tourists and local people alike. MUSIC IS NOT A CRIME… PLEASE SUPPORT US
Sign up to this petition now! Thank you...