Keep Mrs. E, the ROCK of Rocky Mount
294
signers.
Add your name now!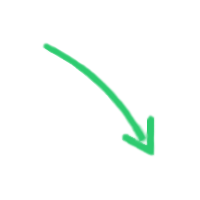 294

signers.

Almost there!

Add your voice!
Maxine K.
signed just now
Adam B.
signed just now
We, the parents and community of Rocky Mount Elementary, are disheartened at the inability to find a position for Mrs. E at Rocky Mount for the 2021-2022 school year after 35 years of dedication to the school.
Mrs. E always goes above and beyond, she has positively impacted countless students and teachers through teaching and mentoring during her years of service, the following are just a few examples of her excellence:


She founded the Rocky Mount Drama Club to encourage and give those students who might otherwise not "shine" in the classroom an opportunity to find their niche. She has spent 20+ years of her personal time to the Drama Club ensuring that EVERY person who tried out, gets a part. She invests in each child to shine on stage by building confidence and teaching life skills not always taught in the classroom. She directs and produces the plays, writes the scripts and designs all of the costumes and props. There is always a charitable drive associated with the performances; the performance that centered around shoes collected shoes and were donated to Must Ministries, same for the production about books. As part of one production, the club collected hundreds of reading glasses for the children in need. Due to the success of Drama Club, she started Little Troupe Theater for younger students in grades K-3 to allow those students to participate as well.
Her creativity and dedication makes Rocky Mount Book Fairs "Larger than Life" and the characters she enacts during these fairs inspire children to dream, use their imagination and helps to instill a love of reading. Rocky Mount book fairs have even received NATIONAL recognition when it was on the cover of the Scholastic Magazine. Current and former students who comment about their favorite memories of Rocky Mount include the book fairs.
Years ago, she was a frequent speaker at the school's "Lunch and Learn" events for parents. Although there were a variety of speakers at the events, when she was the keynote speaker, she always filled the room to capacity.
She ran the 5th grade talent show. Students auditioned and those who didn't make the cut were still given a place, perhaps as an emcee. She worked for hours after school for two weeks with the students to ensure the success of the talent show.
She was instrumental in submitting RM's sing and sign production to the Star 94 Giveback Giveaway earning recognition for our school.
Before there was PBIS, there was Positive Discipline. She attended National Workshops taught by Dr. Jane Nelsen in Positive Discipline and returned to Cobb County teaching, speaking, and training teachers and parents on the subject throughout the county.
Mrs. E was very involved with Run Girls Run and Run Boys Run, from producing the application forms to helping with t-shirt design; she was very creative at combining the top two or three designs submitted by the students to ultimately come up with a final product.
She facilitates the Rocky Mount Morning News Team. She's in charge of production and organization, auditions the students who want to participate and finds the best positions for them. In the beginning of the 2020-2021 year, when kids weren't allowed in the building, she also arranged for every teacher to be on the morning announcements.
She was rewarded "The Extra Mile Award" twice, which is now the Employee of the Year Award for Cobb County.
Mrs. E has underlying heath conditions and is at high-risk for contracting COVID, but she masked up and came to school, because it is what she loves.
Many people describe Mrs. E as the ROCK of Rocky Mount. As much as she has accomplished, she prefers to work behind the scenes and never seeks recognition for her successes. She embodies everything we want our children to be as a R.O.C.K. Star. She is a Respectful, Opportunity Seeking, Compassionate, and Knowledgeable Star! She is irreplaceable and it would be hard to find multiple people who would take on the responsibilities that she excels at.

We request that the administration of Rocky Mount & Cobb County Schools do everything possible to make a position for Mrs. E so the Drama Club and the people she impacts through her love of this school will carry on to the 2021-2022 school year. There has to be a way to keep her after 35 years of service. Let's give her one more chance to direct a Drama Club production, one more chance to give younger students an opportunity to act, and let's have two more incredibly successful Book Fairs! She is a valuable and valued member of the Rocky Mount family whose absence would greatly impact Rocky Mount.