Keep Mr. Fiveash and Mr. Williams as Murphy High schools band directors
57
people have signed this petition.
Add your name now!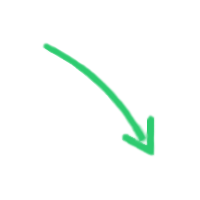 57

people

have signed.

Add your voice!
Maxine K.
signed just now
Adam B.
signed just now
On behalf of the students in the Murphy High School Band and music theory classes, we request for a cancellation of the termination of Mr. Aaron Fiveash and Mr. Tyler Williams' teaching contracts at Murphy High School for the following school year. The 2017-2018 school year has been a transition year for both teachers after the retirement of Mr. Chapman the past spring semester. They have been learning about the way things work at Murphy. Mr. Fiveash began working last summer and this is Mr. William's second year as the assistant band director and first year as the music theory teacher. Switching band directors was a challenge for everyone; however, after we became accustomed to the changes in teaching styles, most things worked just as well as it had in the previous years and in some aspects even worked better. By terminating their positions here at Murphy High School, the students will suffer from the disruption of this unnecessary change. We do not need a continuous change of band directors and the program, as many stay in band for up to 4 years.
Under the direction of Mr. Fiveash and Mr. Williams, the band has continued to excel in a number of different competitions. To begin the year, we started working on our field show for marching band, which we performed in front of judges at Mary G. Montgomery High School. In this performance we narrowly missed all superior ratings, receiving an overall A for the wind and color guard sections and an overall B in the percussion. Also, we earned superior ratings, including all A's on the judging sheets, at Alabama Bandmaster's Music Performance Assessment (formerly state contest). The band also continued to excel in individual competitions as well, with twenty-one students being placed in the Mobile County Honor Band. In this competition Murphy High School represented the largest percentage of first chair placements out of all participating high schools. In addition too this, Murphy's Band represented five out of the seventeen members of the Mobile County Honor Jazz band, with three of the students being sat in first chair for their instruments and the other two sitting at second chair.
Mr. Fiveash and Mr. Williams have worked very hard to help all their students in numerous ways. Many students believe that both teachers truly care for the wellbeing and future of each of their students. This can be seen in not only the way they speak to the students, but also their actions and general attitude towards everyone. Both teachers have such an immense passion and dedication for teaching that they have sacrificed their free time after school, on the weekends, and over breaks to continue teaching students. Each student was pushed to not only individually grow not only musically but also academically. They truly attempt to, not only improve the band as a whole, but to improve each individual student so that they will excel in the future. They have also helped with students who wanted to take band but couldn't fit it into their schedule. They did this by allowing these students to take to time out of class to complete online classes they would have otherwise been forced to take instead of band. In addition to this, they have gone out of their way to help all IB and AP music theory students succeed in the class by not only offering after school study sessions but also working extensively with each student individually, whether advising on their compositions or quizzing them on theory questions. In conclusion both Mr. Williams and Mr. Fiveash are not only assets to the band and all of the students in it but also one to the school. If there is any plausibly way that one or both their terminations be cancelled, it would be highly beneficial to the band and all of its members.
This letter is a reflection of the feelings of the students and parents involved with the Murphy High School band and has no affiliation with Mr. Williams or Mr. Fiveash. Neither teacher has any knowledge of this letter at the time of writing and is the work of multiple students attending Murphy High School.