Keep monster behind bars
28
people have signed this petition.
Add your name now!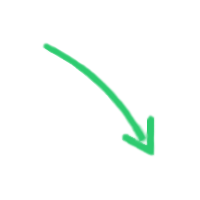 28

people

have signed.

Add your voice!
Maxine K.
signed just now
Adam B.
signed just now
TORONTO - In March 1988, young widow Eva Mead told police she had been raped at gunpoint by her spurned suitor, Richard Raymond Babinski, while her young son Jeremy watched in horror.(years before that, as if the cards dealt could not get any worse, the boy had lost his father to a fatal reaction to a prescription drug.)
his criminal record already long, Richard Babinski was nonetheless granted bail three days prior to killing Eva Mead after being charged by Toronto Police with breaking into her apartment and sexually assaulting her at gunpoint -- all witnessed by her young child.

"I remember the gun to my head," Jeremy Mead says. "I remember his face. I remember he was wearing blue jeans and a blue shirt. I was only six at the time, but I remember."
Despite his long criminal history, the factory worker was released on bail with conditions he not go anywhere near the 27-year-old bank worker.
But to Babinski, those restrictions weren't worth the paper they were written on.
On the day before her disappearance on Oct. 19 of that year, a terrified Mead complained to police that Babinski had broken into her apartment again, threatening to kill her unless she dropped the sexual-assault charges against him.

On her lunch break the next day, police encouraged her to call Babinski from her home and get him to admit on tape that he had broken into her apartment.

He did, but during the conversation, she let slip where she worked: at the Bank of Nova Scotia on Albion Rd.
Mead headed back to work while the police went to arrest Babinski.
But they couldn't find him.
At the end of the day, Mead left the bank..But she never arrived.
They found her mud-covered Trans-Am several days later in the Jane-Finch area, Jeremy's hockey equipment still in the trunk.
Seven long months passed before her decomposed body was discovered in a field near the Brampton furniture factory where Babinski worked.
Babinski can also lay claim to partial ownership of another death -- that of Eva Mead's schizophrenic brother, John, who could not cope with his sister's disappearance.
After the discovery of his sister's body, he leapt to his death from her balcony.
Now for the first time in 27 years, the words he had long waited for: his mother's killer finally admitting his guilt.
But not completely, of course.
Richard Raymond Babinski came before his parole hearing at the cushy Native "healing lodge" where he is fortunate enough to be serving his life sentence and conceded that he was the one who did indeed strangle Eva Mead back in 1988, but it was in self-defence.
Self-defence?
She was a terrified, 27-year-old widow, barely 5-foot-2, and he actually wants the parole hearing to believe she tried to attack him with a knife?
"It's just a bunch of lies," says her angry son, Jeremy, 34. "Now he's blaming it on my mom?"
No remorse. No apology. No real acceptance of responsibility.
Yet they gave Babinski the escorted temporary absence passes he had requested just the same, freedom in the community accompanied not by a guard but by a Native elder.
For the man left an orphan by this evil rapist and killer, it is yet another wound to bear.
Just seven years old and still mourning his dad who had died from a reaction to a prescription drug, Mead slept with his mom in their Weston Rd. apartment.
Babinski lived in their building, so he recognized him when he was suddenly in their bedroom, brandishing a gun.
"He raped her in front of me. How do you touch a woman in front of kid?" he asks softly. "I still feel guilty that I didn't do anything to protect her."
But he was just a boy, helpless to save her.
A few months later, his mom went to work and never came home.
"He threw her body into a ravine behind his workplace for animals to feed on and so her body would decompose and it would be a closed-casket funeral," he recalled in his victim impact statement delivered at the hearing earlier this month.
He remembers beating on the coffin at her service, promising to be good, begging to see her one last time.
Raised by his grandmother and his 17-year-old uncle, he was shuttled to appointments with child psychiatrists who could do little to make his nightmares go away.
And through his tormented childhood, he watched his grieving relatives stressed and angry as Babinski almost got away with murder until a third trial finally put him away for "life."
But how easy he has it.
Years into his sentence, Babinski suddenly announced he has Ojibwa blood, a claim Mead is convinced was designed to get him out of jail early.
It certainly improved his accommodations: In 2011, he was moved to the minimum-security, community-run Waseskun Healing Centre in Quebec.
And it was to that Aboriginal healing lodge that Mead had to drive 11 hours from his home in Windsor to attend the latest parole hearing.
"Why is this being held in Quebec? The murder happened in Ontario," he says in exasperation.
He also doesn't understand why a convicted killer is in a segregated "healing lodge."
"I just think it's wrong."
Now he watches Babinski play the system to his advantage, finally admitting to the slaying to pave his way for his bid next January for parole and freedom.
The killer insists he's a changed man, but Mead believes not a word.
He has demonstrated that he is as heartless as ever.
In his victim impact statement, read by Babinski before he arrived, Mead had recalled the horrifying memory of his mother's rapist dressed in jeans and a jean shirt.
And when he showed up for the hearing, Babinski was waiting for the son he had orphaned, wearing the exact same clothes.
*he was granted day passes but goes for full parole in january 2016
PLEASE HELP STOP THIS MONSTER WHO HAS ADMITTED TO MULTIPLE RAPES AND FEELS NO WOMAN SHOULD SAY "NO" TO HIM. HE IS A SICK INDIVIDUAL WHO NEEDS TO BE LABELED A DANGEROUS OFFENDER...PLEASE HELP WITH A SIGNATURE AND DONATION TO KEEP THIS MONSTER LOCKED UP AND FROM POSSIBLY HURTING ANOTHER WOMAN OR YOUNG CHILD AGAIN AND RUINING LIVES.