Keep Milli Hill as Keynote Speaker at Midwifery Conference
4607
signers.
Add your name now!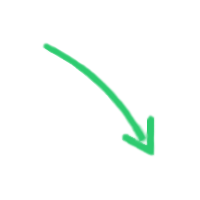 4607

signers.

Almost there!

Add your voice!
Maxine K.
signed just now
Adam B.
signed just now
The Coalition for Biological Reality – Australia & New Zealand condemns the hate campaign initiated by New Zealand's Rainbow Midwives Alliance against respected UK author and birthing educator Milli Hill.
Rainbow Midwives Alliance has called upon the New Zealand College of Midwives (NZCOM) to cancel Ms Hill from speaking at their event, despite her exceptional contribution to midwifery including nine years running the UK grassroots organisation, The Positive Birth Movement.
Ms Hill is not 'transphobic' nor has she shared 'hate speech toward gender minorities' as claimed by Rainbow Midwives Alliance. On the contrary, Ms Hill merely shares the concerns of the majority of New Zealand women (and men) around the LGBTQIA+ lobby's erasure of women and women's language from the birthing world.
Pregnancy, birthing and lactation are inherently female qualities determined by sex, not gender identity. In some cases trans 'men' and non-binary people get pregnant and give birth because they are female, not because they are men and not because they are sexless.
In a democratic society such as New Zealand, Ms Hill, and indeed all women, are free to express and discuss their concerns about the attempts to make birthing and pregnancy a 'gender neutral' endeavour. This should not result in anyone's 'cancellation' nor make them the object of defamatory and hateful accusations depicting them as 'actively perpetuat[ing] harm within rainbow communities.'
The Coalition for Biological Reality and our signatories stand with Milli Hill and we encourage respectful debate on these issues. We condemn the totalitarian stance taken by Rainbow Midwives Alliance and the outright bullying demonstrated by the organisation.
We call upon the New Zealand College of Midwives to support Milli Hill, to continue centring women in birthing language whilst offering tailored support to trans and non-binary parents. Milli Hill has proved herself an expert in the birthing world and is an ideal woman to be NZCOM's keynote speaker at their upcoming conference in November 2021.
We also call upon New Zealand activist organisation, ActionStation to remove the petition started by Rainbow Midwives Alliance to have Ms Hill deplatformed. The petition breaches every core value that ActionStation purports to hold, in particular, 'MANAAKITANGA: Hospitality, kindness, respect, generosity and care for others without expecting anything in return.' There is nothing kind about deplatforming a woman for centring women in what is fundamentally women's business: the business of birthing.