Keep Midland TX wholesome for families
118
people have signed this petition.
Add your name now!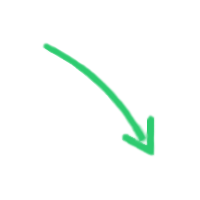 118

people

have signed.

Add your voice!
Maxine K.
signed just now
Adam B.
signed just now
This petition is created keeping families in mind.
Midland Texas has generally always been a city where adult entertainment is prohibited due to the wishes of good wholesome people.
It has just come to my attention that the "tilted kilt" restaurant, that is being issued a license to serve alcohol will consist of "scantily clad" attire worn by the waitresses and bar staff. By "scantily clad" I mean crop tops revealing deep cleavage, skin in the mid section and very short kilt skirts that reveal the upper thigh area.
This is unacceptable as it is merely a place where men (and women) can go to be entertained by raunchy waitresses while they dine and get drunk.
How is this any different from a bar? This is not a bar, it is a family restaurant and therefore should not consist of half dressed waitresses and other staff.
In regards to the Tilted Kilt... It will be built right in the area of the Crestview Baptist Church and where a new Elementary school is being built!
How is this in any way acceptable?
Also, It was brought to my attention recently that "Buffalo Wild Wings" restaurant and "Sports Clips" barber shop in Midland also require their female employees to dress in "scantily clad" attire. Tiny little referee outfits that you would see in an adult costume store.
As you may be very well aware of, we now have an adult lingerie shop that has snuck in under the radar called Cindie's and it consists not only of lingerie but Adult toys and novelties as well.
What is happening to our city?
The better question is.. Are we just going to sit around and let this happen when we as a community with a voice have the ability to stand up and put a stop to it right now?!
By signing this petition you are letting the City of Midland TX know that you do not appreciate establishments like this in our close knit family community.
Just because the rest of the world embraces this type of behavior does not mean that we have to accept it here.
Please sign this and hopefully we will be able to make it mandatory that all "Family Establishments" remain wholesome by requiring appropriate and modest work attire or otherwise be labeled as an adult establishment like a night club or a bar.
I don't know about you but I sure would hate to be new to our city, decide to take the family out for dinner and come to find out that we have just entered a place where women have no respect for themselves or for the young hearts and minds of my children. No respect for marriage as well.
Nor would I be happy if I took my child in for a haircut and he had no choice but to look at half naked women.
Aren't families being torn apart by infidelity enough without waving the red flag of adultery around in everyone's face?
The temptation that married men in a struggling marriage will face is apparent and the statistics for divorce are staggering.
As far as an adult lingerie shop that consists of extreme adult items, It has no place here whatsoever.
The City of Midland needs to respect the wishes of the true natives of Midland that enjoyed knowing they could raise their families here without all of the filth that plagues other cities.
We didn't have to cover our children's eyes too often or wonder if our husband's were headed off with the guys to go see some half naked waitresses.
City Hall, The good people of Midland are calling you out. Our happiness and contentment is what you are paid to uphold.
I realize that the days of modesty are over in this era of depraved minds but there are a few of us that still appreciate good wholesome fun without the added sex appeal and perversion.
I am speaking to you Christian men and women that are not afraid to stand up for God and for the rules he put in place to make our lives the best they can be.
I mean what comes next if we let this one pass by? A topless bar? An adult book store? Think and pray about it please.
I am not afraid to stand up for what is right and I am not afraid of what the world thinks about my choice to do so. Will you brave men and women stand up and do the right thing with me?
Keep Midland beautiful!
Thank you so much for your signature and for your time!
God bless.