Sign this petition to fight to preserve patient rights and patient choice
1521
signers.
Add your name now!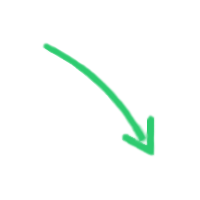 1521

signers.

Almost there!

Add your voice!
Maxine K.
signed just now
Adam B.
signed just now
Keep MEDcare Urgent Care in the Blue Cross Blue Shield Network.

The 4th of July represents freedom, choice, and independence. At MEDcare Urgent Care, we believe that patients should be able to choose their providers. Blue Cross Blue Shield of SC has taken this choice away for many people by removing MEDcare from its urgent care provider network. By signing this petition, you're supporting patient rights. Don't let BCBS get between you and the doctor of your choice. Let BCBS know that YOU want to keep MEDcare Urgent Care in their urgent care provider network.
Why Is This Important?

Blue Cross Blue Shield of SC has deselected MEDcare Urgent Care from their Urgent Care Provider Network. In their Code Blue Bulletin dated June 27th, BCBS of SC cited as rationale for why this de-selection is occurring as the following: "BlueCross evaluates our provider network regularly to ensure members have access to the most economical and high-quality care in every part of the state. In the past 10 years, we have seen rapid expansion of South Carolina's urgent care market, resulting in numerous providers and duplicative services. In response to this trend, we decided to restructure our urgent care network."
MEDcare strongly disagrees with this position by BCBS of SC. Here is our position in defense of patient's rights to choose providers of their choice:
1) MEDcare is an extremely affordable provider of Urgent Care services. In fact, we are anywhere from 25-40% more affordable than the wholly owned BCBS urgent care subsidiary, Doctors Care. In 2013 alone, MEDcare saved its patients close to $12 million in cardiac evaluations compared to similar evaluations in the ER setting. Furthermore, we performed close to 5,000 free rechecks for patients with elevated blood pressure.
2) We provide high quality Urgent Care at our 6 centers across the state and are staffed by board certified physicians. Our urgent care centers are the only urgent care centers that guarantee our patients will be seen, evaluated and treated by physicians.
3) In a survey of over 23,000 patients seen at MEDcare, this is what they said about the quality of service provided:
a. 96% would recommend MEDcare to friends and family.
b. 87% of patients stated that they had an "Excellent" experience.
c. 89% of patients stated that customer service was "Excellent."
4) MEDcare Urgent Care is the only statewide urgent care that offers consistent and convenient access to patients from 9am to 9pm, 363 days a year. No other statewide urgent care comes close to this level of access and convenience.
We have met with representatives from BCBS of SC at their headquarters in Columbia to understand their decision. At our meeting, representatives from BCBS, including their Medical Director, stated that there was "no specific cause" for de-selection. When we pressed to ask whether or not it was a matter of cost, quality or convenience they again stated that it "was not for cost, quality, convenience or access."
MEDcare was established in 2006 by South Carolina physicians for South Carolina patients. Since our opening day, we have been in network with BCBS of SC in good standing and have provided our patients nothing but the best in quality. When BCBS of SC excludes or deselects MEDcare as an Urgent Care Provider, they are in essence excluding our patients from us. Our patients have chosen MEDcare to be their Urgent Care provider. We are fighting as advocates for our patients. When an insurance company excludes a physician out of a network, it traps the patients, who have to pay higher out-of-network fees to continue to see their provider of choice. MEDcare is on a mission to preserve patient choice. BCBS of SC has taken an unprecedented step towards restricting access, denying patient choice and subjecting them to fewer options at higher cost.
It is ironic that BCBS of SC has undertaken this position on the eve of the July 4th celebration. At a time when we celebrate July 4th as the holiday that marks the Unanimous Declaration of the Thirteen United States of America for Independence, BCBS of SC seeks to deselect MEDcare Urgent Care, the only independent physician owned and operated Urgent Care with a statewide presence, from its Urgent Care network.
Help us convince BCBS of SC to rethink their decision. To our patients and the citizens of South Carolina we say: "We'd rather spend our time fighting your illnesses and injuries, instead of your insurance company."
If you believe that access to high quality, affordable urgent care that is convenient is something that should be determined by patients and health care consumers instead of insurance companies, you can support this cause. Help us fight for patient's rights and patient choice
Help us stand up for patient choice and independence this July the 4th. Let Blue Cross Blue Shield hear your voice. Please feel free to reach out to me directly on my office number at (843) 576-5246 if you have any questions. Thank you for taking the time to read this letter and help us take action to preserve patient choice by signing this petition.
With Much Respect,

Radwan S. Hallaba, M.D.
CEO, MEDcare Urgent Care