Keep Male Thor
131
people have signed this petition.
Add your name now!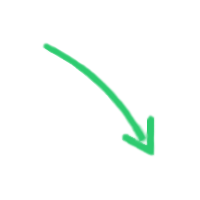 131

people

have signed.

Add your voice!
Maxine K.
signed just now
Adam B.
signed just now
Since that wonderful August of 1962 when Thor appeared for the first time in "Journey into Mystery", it was clear that he was not only a male character with huge biceps and a hammer, but a symbol of true good. The Thor that was born that day has been developed throughout the decades, and his characterization has been incredibly improved. Therefore, the idea of turning him into (or replacing him with) a woman just because of commercial strategies is simply wrong for numerous reasons.
First of all, whether the Thor we all know is going to become a female Thor or replaced by one, it just hurts all that time of working so hard on him. If you just transform him into a girl with no believable reasons, then the character will be severely damaged and it will honestly be a terrible offence to all the previous writers and illustrators, not to mention the fans. If you replace him with a woman, making him unworthy of Mjolnir, it would be even worse. Because if something has been worked on throughout all these years, it's the fact that Thor is worthy. He literally lives with the purpose of proving himself worthy of his power, of his strength, of being Thor. It's just wrong to throw all of that to the garbage for the sake of creating a new, popular female character.
Yes, female characters are important. Wanting to create new markets is perfectly understandable, but if you want to make good super-heroines then try making them from the scratch. The very fact that you have to turn one of your biggest male characters into a girl for that purpose means that you believe you have to use the popularity of a male character to ensure the success of a female. Why can't you make her original? With her own story, her own strengths, her own weaknesses… If something is going to attract girls to comic books (and trust me, there are plenty of fangirls already) it is going to be well developed, interesting and deep female characters that make their own way to the top.
I'm not asking you to stop bringing up new ideas to pursuit an equality of gender. I'm not saying that male characters are better or more interesting. I'm just trying to tell you that Thor is a wonderful superhero already. All of him, the way he uses all he has to offer to protect those who need it, is perfect already. Changing him in such a radical way just to attract more people is terrible for those of us who love him the way he is. So please Marvel, be true to what you've been working on for fifty two years. Be true to Thor.