Keep Felician ABSN Exams Remote
12
people have signed this petition.
Add your name now!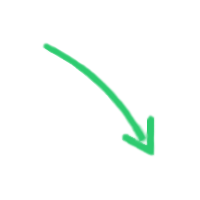 12

people

have signed.

Add your voice!
Maxine K.
signed just now
Adam B.
signed just now
There has been an exponential amount of growing concerns from the Felician University ABSN students regarding the recent decision to require the exams to be in-person, effective in September 2021. There are many reasons as to why these concerns have been arising among not only the students, but also their family members. Our input has not been taken into account and we ask that you carefully consider these important concerns of Cohort 5.
To begin, COVID-19 cases have been rising. The program has done an exceptional job with abiding by guidelines to keep the students and faculty safe. However, this recent decision is a hindrance to the progress and sacrifices we have all made to keep each other safe. Creating an environment with a large amount of students with shared laptops, not only will cause more risk of spreading illness among us and to our loved ones, but also affecting our mental health. Nursing school is already difficult and many students and families are having increased anxiety about the virus spreading around the safe environment you have diligently created for us.
Taking an exam in a room with multiple persons, wearing masks and possibly face shields will yield more anxiety on top of the stressors of taking the exam themselves. Along with this, many of us have adapted to taking the exams online, with peace of mind about COVID-19 risks, as well as feeling relieved about their ability to read aloud the questions and answers to better digest and answer the questions accurately. This is a test taking skill we were taught at the beginning of our nursing school careers. We will not be able to do this when sitting among each other for the exam.
Aside from the COVID-19 worries and anxieties of test taking, this will cause a massive burden on those who rely on the hybrid aspect of the program for child care. It will also financially burden the many students who continue to work hard in order to pay for their bills, including student loans and other payments they need to make in order to participate in your program. The program is costly, and even though students were given full disclosure of financial aspects to the program, the choice to participate in this hybrid program was made in confidence that they would still be able to work and pay their expenses, and also care for their children. Many nursing students work in between exams just to make ends meet. It is also clear that gas prices have dramatically increased and there are many students who live 2+ hours away who joined the program specifically for the welcoming hybrid curriculum and to save on transportation expenses.
It is also worth mentioning inclement weather and poor driving conditions that occur in the area, making transportation difficult and dangerous for students to travel on the days where weather conditions are unforeseen and severe.
There are many students this semester who have their clinical and lab assignments on the same days as exams. We understand this aspect is not entirely avoidable, however students are worried about having a far clinical placement on top of having an exam(s) in person on the same day.
We understand that in times of change, we must learn to adapt and evolve to these changes around us. We are most upset about the lack of respect we have seen for our opinions and personal concerns. We feel that our opinions and thoughts are not taken into consideration, especially regarding such a large structural change in the program like this one. We need to be heard and we ask you to carefully reconsider the decision that has been made to require in-person exams. We thank you for your efforts in trying to normalize nursing school for us, however, the drastic structural change announced with the absence of our input is unsettling and negligent.
Respectfully, Felician University ABSN Students