Keep Cran-Beritas year round!
690
people have signed this petition.
Add your name now!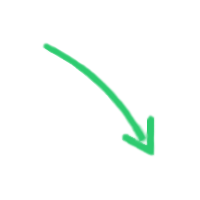 690

people

have signed.

Add your voice!
Maxine K.
signed just now
Adam B.
signed just now
Dear Bud Light,

We have experienced the delicious taste of your new "seasonal" drink: The Cran-brrr-ita. It is so perfectly sweet and sour at the same time, and it is most certainly the best out of any of the beer/margarita crossover "ritas" you have created. The color is such a beautiful shade of pink, and the "buzz" that is produced from this little magical drink trumps all others! We never thought we could experience such joy in a little 8-ounce alcoholic beverage. Thank you for bestowing such an amazing gift upon us.

Yet it has come to my attention that bud light has made this drink only temporary. To my horror and dismay, cran-brr-itas will no longer be available since it is a "seasonal" drink. How could you be so cruel?

I had fantasies of sipping my refreshing cran-berita while lounging poolside in the summer. I imagined spring break in Miami, with a cranberita in my hand, and pairing cranberitas with birthday cake in the fall. I felt so much relief and joy when I realized that I no longer had to endure the awful sting of a shot of liquor, or consume dull and lifeless beers and wines. I had finally found my drink of choice - the cranberita. This drink - so full of life and sensation, so comforting and delicious - is the most perfect drink ever created.

And now you want to take that away from us. You sadists!

I beg of you to reconsider. Think of the people. Think of all the lives you touch. Think of all the amazing times to be had with a drink like this in existence.

Cranberitas fit so perfectly in my hand, and taste so delectable over ice. They are enjoyed by men and women and beyond. They are the perfect party addition, and yet also boost your mood when drinking alone (unlike those other alcoholic beverages which make things worse!) Cranberitas taste like bliss in my mouth. They can be romantic or hardcore. They fit in to every category. Even hipsters love cranberitas!

I speak for thousands upon thousands of human beings who enjoy cranberitas, when I say: Please keep Cran-beritas year-Round!!!

Thank You Bud Light for your gracious gift of cranberitas. I hope that you will consider adding the cran-brr-ita to your regular collection of "ritas."

Much Love and Respect

A concerned cran-berita advocate.