Don't give Colorado's marijuana revenue to Israel!
207
people have signed this petition.
Add your name now!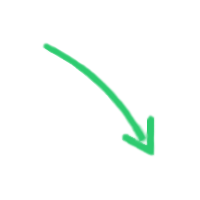 207

people

have signed.

Add your voice!
Maxine K.
signed just now
Adam B.
signed just now
The legalization of marijuana in Colorado has been hugely successful, creating over $100 million in new tax revenue. This massive economic windfall should be invested in improving the lives of Coloradans and the communities where we live. Colorado's marijuana revenue should not be given away to foreign nationals -- especially not to a country such as Israel that has been accused of war crimes by an official United Nations fact-finding mission.

We, the undersigned, oppose Governor John Hickenlooper's plan to give Colorado marijuana tax revenue away to companies and researchers based in far away Israel, rather than investing it all right here in Colorado.
On October 19, 2015 during a trade relations visit to Israel, Gov. Hickenlooper met with extreme right-wing Israeli prime minister Benjamin Netanyahu, and he spoke to The Jerusalem Post, a leading Israeli newspaper. "The fact that the state has $100 million in additional tax revenue to put toward research and regulation," Hickenlooper said, "is a serious upside that offers a path for Israeli cooperation," according to The Jerusalem Post. Cooperating with Israel on marijuana research, the Post also reported, is just part of Hickenlooper's plan to boost economic ties between Colorado and Israel.
This diversion of marijuana revenue to this foreign country is a bad idea that would expose Colorado taxpayers to complicity with human rights violations committed by Israel. Although medical marijuana research is legal in Israel, the Israeli military was found by the United Nations "Goldstone Report" to have committed war crimes against innocent Palestinians living in the Gaza Strip. International dignitaries and statesmen including Desmond Tutu, Jimmy Carter and the late Nelson Mandela have condemned Israeli policies of "apartheid" that systematically and brutally discriminate against Palestinian men, women and children. Adding insult to injury, on October 21, 2015, Israeli prime minister Benjamin Netanyahu himself provoked worldwide Jewish outrage and disbelief when he stated that Palestinian leaders (not Adolf Hitler) were responsible for the Holocaust which killed an estimated 6 million Jews in Europe from 1939 to 1945.
Without question, Netanyahu is a virulent extremist who is more interested in incitement and escalation than peace, and his radical right-wing government has sabotaged peace negotiations while constantly expanding Israeli settlements in the occupied West Bank. Therefore, we hereby demand that Colorado Gov. Hickenlooper abandon his ill-conceived plan to send Colorado's marijuana tax revenue to Israel. We furthermore ask all Coloradans of conscience, including Gov. Hickenlooper, to support Palestinian peace activists who have called on the international community to economically boycott, divest from and sanction Israeli occupation and apartheid in Palestine.
Instead of siphoning Colorado tax money to Israel under the pretense of medical marijuana research, Gov. Hickenlooper should lobby the United States federal government to end the ban on marijuana research and remove marijuana from the Schedule 1 list of controlled substances.
Colorado's marijuana tax revenue must be used in full to improve the lives of Coloradans, not sent abroad to a foreign country.
Sincerely,
The undersigned
~ Petition created & published by Colorado resident Jeff Ethan Au Green, a Jewish American descendant of Holocaust survivors and signatory to the 2014 international letter signed by 327 Jewish Holocaust survivors and descendants that denounced "the ongoing genocide of Palestinian people" and called for "the full economic, cultural and academic boycott of Israel." (see http://ijsn.net/nafa/survivors-and-descendants-letter/)