Keep BLHS Students' Media Activity Secure
135
people have signed this petition.
Add your name now!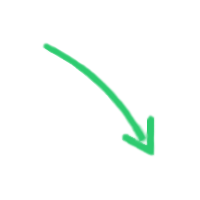 135

people

have signed.

Add your voice!
Maxine K.
signed just now
Adam B.
signed just now
*Notice: if, after you sign, it asks for a donation- this is optional. You can safely close out of the tab without donating.*

The school district monitors all search history and computer usage. This is fine. It's their chromebooks.
But now they have decided to compile all of the search history and social media usage and email it to parents periodically.
This is a danger to student privacy.
From a letter to the principal regarding this matter: "The Gay Straight Alliance club has serious concerns on the new issue regarding parents gaining information from the Securly servers. As a mostly LGBT+ club, we believe that this is a dangerous risk, because many students use chromebooks to check social media outside of school, which may or may not be related to LGBT+. Not all students are out of the closet to their parents, and it is not always safe to be out of the closet due to extreme situations. Homophobia and kicking LGBT kids out of their homes is still rampant in this day and age, and outing students to possibly homophobic parents can lead to serious safety issues. The stress from this in addition to the stress from teasing from other students (which yes, still happens, and yes, the district has done nothing about. Look forward to an essay on that as well.) can and will lead to an increase in self harm and suicide.
When I was in 8th grade, my parents found my tumblr and found out I was gay. My mom accepted me but my father? Not as much. It led to a stressful situation. This was in a good scenario where I wasn't in immediate danger. This is not true for everyone. Outing kids to their parents can result in homelessness, extreme stress, and suicide.
This is a breach of trust, because students need a secure place to let out stress safely and privately. This isn't even particularly about LGBT students; I know someone who had a similar problem. Growing up, she kept a journal. One day in high school, her mother went through and read her diary, which resulted in complete distrust. Her mother claimed that she had written in it that she hated her (which was not true), and she regrets the situation to this day. Leaking private information is dangerous to all students, especially in puberty and in the case of strict parents and the general feeling of security."
Additionally, if a child is trying to get out of an abusive situation, and searches the best way to do this, their life could be in real danger if word gets to their abuser. The district already monitors internet usage, and bringing the parents in is unnecessary.
Many people has suggested just using home wifi- this will not work! I have access to my data because my mom supports this, and I can confirm that any social media posts, and searches, and any web history are on there, regardless of where it was accessed. Please be safe.
If you do not want your name public, there is a check box below the signing area to not include your name as part of it. Your signature will still count.