Keep Arborview at Jacob Wismer and Allow ALL JW Students to Attend Sunset High and Stoller Middle
72
people have signed this petition.
Add your name now!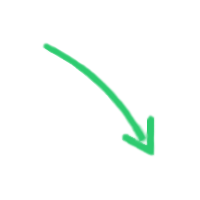 72

people

have signed.

Add your voice!
Maxine K.
signed just now
Adam B.
signed just now
Beaverton School District (BSD) is in the process of negotiating high school boundary changes right now, and these new high school boundaries will be announced in March or April 2016 and put into effect in fall 2017. The new high school boundaries will determine the new elementary school boundaries which will start in the fall of 2017 as well.
I am writing to you all to let you know what may be down the pipeline for us in Arborview, and how the high school boundary changes will effect our elementary school assignment in the near future. Jacob Wismer is a wonderful school; it is an enriching and positive educational community that is unique in its student and family diversity and the degree of high parent interest and participation in volunteering and fundraising. Without this special make up of diverse families helping to educate the children, fundraise for the school, volunteer time and money to programs and extracurriculars, Jacob Wismer would not be so well-managed and popular within the school district. The community of Jacob Wismer is so tight that my two older kids, who have graduated from JW and gone on to options middle schools and high schools, still have close friends that they made from their years at JW. It would be a shame if we let our own Arborview neighborhood slip through the cracks and get removed from the Jacob Wismer Elementary attendance area in 2017 because we are not letting our voices be heard right now during the high school boundary change process.
Currently, Jacob Wismer feeds into two high schools from Stoller Middle School. These two high schools are Sunset (an international baccalaureate school) and Westview; this means that kids who have gone to school together from kindergarten through 8th grade will eventually be separated when 9th grade rolls around. This fragmentation is due to an arbitrary boundary drawn on the powerline corridor near the Bethany Terrace Estate neighborhood behind Crady Lane (that's the street that JW is on). The Beaverton School District is currently working on boundary changes that will result in elementary schools feeding into middle schools and middle school students feeding into the same high school. If the boundaries for Sunset include the neighborhood east of Kaiser/Bethany Blvd. and south of Springville (that is Arborview), then we will stay in Jacob Wismer.
If our small neighborhood doesn't speak up and we stay in the Westview attendance area, we will 99% surely be removed from the Jacob Wismer attendance area starting in 2017, meaning we would be rerouted to the new elementary school which will be off of Kaiser and Brugger, and will consist of a large student body from the new apartments and townhomes that are going in behind the Bethany Presbyterian Church.
If Arborview neighborhood gets into the Sunset boundary, then we will most likely stay at Jacob Wismer Elementary School and then on to Stoller Middle School. I encourage you to check out the BSD website under "boundary information"
https://www.beaverton.k12.or.us/depts/facilities/boundary/Pages/default.aspx

and write emails to the boundary change committee to express your ideas and support of our neighborhood staying in the Jacob Wismer attendance area, meaning that our high school should be Sunset (and we would stay at Stoller too). To write an Email to the boundary committee and Superintendent Jeff Rose, follow the "E-mail" link from the above link. Superintendent Rose and the Boundary Adjustment Committee members listen to community members! It is crucial for community members to make their voices heard by writing emails to the committee and signing this petition! Only those who write and/or attend meetings and speak up will have their ideas heard and considered!!!! Use your voice to keep Arborview in the Jacob Wismer attendance area by voting Sunset High School for us!!! You can make a difference! SIGN OUR PETITION!
Thank you for your time and please Forward this email to other neighbors in our area. The more emails the committee gets, the louder and more powerful our voices will speak for our small Arborview community!
Thank you and Happy Holidays!
Christina Maxwell