Kayla's Cause
955
signers.
Add your name now!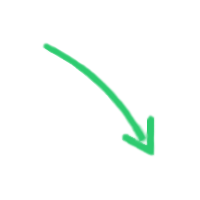 955

signers.

Almost there!

Add your voice!
Maxine K.
signed just now
Adam B.
signed just now
Prosecuting Attorney
Mr. James Kanatzar
415 E. 12th Street
Floor 11
Kansas City, MO 64106
(816)881-3555
(816)881-3821 Fax
February 17, 2011
Dear Mr. Prosecuting Attorney James Kanatzar,
I am writing to respectfully request that my daughter Kayla Amber Pasquarelli's case #10-049989 be reviewed again and charges be filed.
She was hit and killed on July 3, 2010. The fatality occurred at Noland and Little Blue Road in Kansas City, Missouri. She was struck by 21 year old Austin J. ---------.
I, as well as many others,are extremely concerned about several things. I have listed below the beginning of the concerns. I hope you can take the time and interest to review them.
It taking just over 2.25 hours to draw blood from Austin J. ---------. Also, why he had to be transported to North Kansas City Hospital when there were 2 other hospitals within 10 minutes from the scene. One being Truman Lakewood and the other being St.Luke's Lee's Summit. Also, there were EMT'S on scene and officers who both carry blood testing equipment also.

PO Marc Catron Badge #4771 was not dispatched until 4:00a.m./0400 (mil) to transport Austin J. --------- and FULLY acknowledges in report DOR-2389 Austin J. --------- failed the standard field sobriety test. Which was almost an hour after the accident. He took incorrect amount of steps, didn't follow directions, used his arms to balance, started before he was instructed to, failed to maintain heel-to-toe stance, eye's were glossy, swayed while trying to balance, hopped to keep balance. The officer's testimony alone would be enough to show impairment/intoxication. See below please.

Whether a defendant is intoxicated may be proven by any witness who had a reasonable opportunity to observe him. State v. McCarty, 875 S.W.2d 622, 623 (Mo. App.1994); State v. Corum, 821 S.W.2d 890, 891 (Mo.App.1992).

[I]ntoxication is a "`physical condition usually evidenced by unsteadiness on the feet, slurring of speech, lack of body coordination and an impairment of motor reflexes.'" [State v. Ruark, 720 S.W.2d 453 (Mo.App.1986) ] at 454 (quoting State v. Blumer, 546 S.W.2d 790, 792 (Mo.App. 1977)).

Also, why wasn't there an "expert" involved to show "BAC Standards". Such as, for an uneducated example if you loose .001 BAC an hour, if you re-caculate back to 2.25 hours (at the time of the collision) being .077 BAC (over 2.25 hours after the collision) Austin J. --------- would have been at or over .08 BAC at the time of the collision.

Austin J. --------- also stated he saw Kayla Amber Pasquarelli's vehicle in the road and did a braking maneuver of which there was NO deviation pattern (he didn't try to avoid it on his part such as swerving away from her vehicle) proven from the "straight" skid marks left for 110.51 feet before impact. If you factor in "Reaction Time" he had to have seen Kayla Pasquarelli's vehicle at least 150' feet before braking and (repeating again) "No Deviation To Avoid" the impact.

If he broke before point of impact for 110.51 feet and then moved her 62.5 feet sideways going in a forward motion at point of impact then continued for 104.14 feet after how is it determined he was only going at a MINIMUM of 51.62 miles per hour. He is traveling downhill in a 3500 HD Dually with all force being thrown forward weighing double/triple the weight of her car.

The witness James C. Reynolds statement on form 107 P.D. (10-80) with Sgt. W.J. Mahoney #3602 referred to nothing about Austin J. --------- "appearance" or "disposition" only asked if he smelled alcohol. And, that was distorted because of vehicle emissions occurred from the wreck from fluids being spilled and burning from Kayla Amber Pasquarelli's car still running.

Officers also took a statement from Austin J. --------- that he had left a friends home named Chad but he did not know Chad's last name. I saw nothing done to confirm Austin J. --------- story. In this particular area there are 3 bars which remain open with 3 o'clock licenses. I feel they should have done investigative work to find out if on a Saturday at 300 (mil) on a holiday weekend if there was a possibility of Austin J. --------- leaving one of those establishments rather than taking his "word" he had been at a friends home with no proof.

Also, Austin J. --------- has had 4 prior tickets. 3 for speeding and 1 for faulty equipment that I am aware of. Not including any others that could have been "taken care of" by counsel. Has also had to take on on-line driving course around May 13, 2010 (unknown why). 2 of his prior tickets appear to be pled down. Kayla Amber Pasquarelli has no tickets on her record. This should also be considered.

Austin J. --------- also states in the police report he was drinking and speeding.
I/WE are only asking for what's fair and just. And, for Austin J. --------- to not be CHARGED with ANYTHING is unacceptable. He should be held ACCOUNTABLE for his "IMPAIRED" decision to drive a vehicle of that nature at a high rate of speed on a road which is curvy and un-lit and dangerous to begin with. I also feel there should have been more investigative work done.
This letter will also be forwarded to:
Missouri Victims Assistance Network
Prosecutor Mr. Brady Twinter
Judge Vernon E. Scoville III Div. #25
Governor Jay Nixon
Senator Victor Callahan
Senator Roy Blunt
Senator Claire McCaskill
Congressman Emanual Clever
Mayor Mark Funkhouser
Mayor Sly James
Governor Jay Nixon
Lt. Gov. Peter Kinder
Secretary Of State Robin Carnahan
Attorney General Kris Koster
Missouri House Representative Ed Schieffer
Missouri House Representative Gail McCann Beatty
Kansas City Star News Paper
Independence Examiner
Raytown Times
Kansas City Chief of Police James D. Corwin
City council members: Bill Skaggs, Deb Hermann, Russ Johnson, Ed Ford, Melba Curtis, Sharon Sanders, Jan Marcason, Beth Gottstein, Cindy Circo, Terry Riley, Cathy Jolly & John A Sharp
Keith King Channel 41 News
Rob Lowe Channel 4 News
And anyone else I can think of.
Thank you for your time. I appreciate your timely attention in this matter. I am including a FEW of the comments that have been made by Austin J. ---------. Also, a few pictures and the signatures I have already collected. There will be more to follow.
Sincerely,
Susan Vaughn
Kayla Amber Pasquarelli's Mother
6229 Woodson
Raytown, MO 64133
(816)343-8233
www.ipetitions.com/petition/kaylascause
--------- Is to indicate Austins last name which I have left out of the petition and signature gathering. I am just stating facts and would like justice to be done.
Links