Iceland - save the Kaupthing clients of Belgium
1349
people have signed this petition.
Add your name now!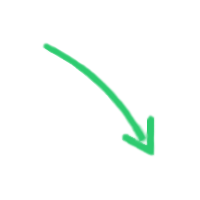 1349

people

have signed.

Add your voice!
Maxine K.
signed just now
Adam B.
signed just now
Dear people of Iceland, My name is André Meyers, 42 years old, Belgian and a father of 2 girls. I would like to share with you my story, one of many among the 50.000 persons in Belgium affected by the current problems facing Kaupthing Bank Luxembourg (Belgian branch). I'm writing this letter as a representative of these savers and as a deposit holder in the Bank. Together we are called Group K. I recently had the opportunity to travel to Iceland where I represented and spoke on behalf of Group K. I was welcomed warmly in your beautiful country by your Government and by the many people I met. My purpose was to find a solution for the 50.000 people I represent who still have no access to their deposits. We have been waiting for more than 120 days to gain access to our savings but without any success. For many of us, this represents our life savings which we have with Kaupthing. Within our group there are also Charity Organizations such as one that takes care of homeless children. It is most unfortunate as the home will be closed and the children will lose their home a second time unless the situation of Kaupthing Bank Luxemburg is resolved in the coming days. There are other sad stories that I can share with you, such as the problems that retired senior citizens encounter as they can not access their pensions and savings. There are also young people that have been saving for their first apartment and have as well trusted Kaupthing Bank for their savings. We all assumed that savings accounts were the safest way of protecting our money. Unfortunately, this has turned out not to be the case. We all have one thing in common : most of our savings are with Kaupthing and we cannot afford to have our money blocked any longer. I hope you appreciate that this has been extremely difficult for all of us and there are many cases of genuine human tragedy because of this situation. When I was in Iceland I was told by the Ministers of Finance and Banking in your previous Government that everything would be done to find a solution for us as soon as possible. The solution is quite simple, as the Bank has secured funding from the state of Luxembourg and Belgium to repay all deposits in full, after the bank will be taken over. Therefore the takeover does not require any money from the Icelandic Government or the people of Iceland; we only need the Receivership Committee of Kaupthing Bank hf to accept this takeover. I am appealing to you, the Government of Iceland, the Receivership Committee of Kaupthing bank hf. and the good people of Iceland to help us. The takeover of Kaupthing Bank Luxembourg will ensure that we will get our savings back and thereby solve the problems that we face. Please support us as we would support you here in Belgium if you were in our position. Yours faithfully, André Meyers Representative of Group K - Savers of Kaupthing Bank Luxemburg (Belgium branch)
Sponsor
Group K is a group of volunteers trying to get our savings back from Kaupthing Bank Luxemburg (Belgian branch).
Links
http://kaupthing.forumactif.net/forum.htm http://www.spaargids.be/sparen/index.phpoption=com_smf&Itemid=38&board=31.0&lang=nl http://www.bankshopper.be/dossier-kaupthing-f174.html