Help 48 suffering Lao Christians men, women, and children in Saravan to return to their homes
406
signers.
Add your name now!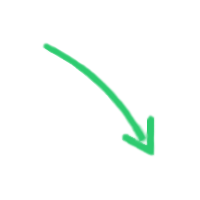 406

signers.

Almost there!

Add your voice!
Maxine K.
signed just now
Adam B.
signed just now
TO: Ambassador: Phiane PHILAKONE Embassy: 2222 S Street NW, Washington, DC 20009. Telephone: (202) 332-6416, 6417. FAX: (202) 332-4923
Ambassador: Ravic R. HUSO Embassy: 19 Rue Bartholonie, Vientiane Mailing address: B. P. 114, Vientiane; American Embassy, Box V, APO AP 96546. Telephone: [856] (21) 212581, 212582, 212585. FAX: [856] (21) 212584
U.N. Special Rapporteur of the Commission on Human Rights on freedom of religion or belief. Office of the High Commissioner for Human Rights, United Nations Office at Geneva, 8-14 avenue de la Paix, 1211 Geneva 10, Switzerland, fax No. +41 22 917 9006
Leonard A. Leo, United States Commission on International Religious Freedom, 800 N. Capitol Street, N.W., Suite 790, Washington, D.C. 20002, Phone: (202) 523-3240, Fax: (202) 523-5020, Email: communications@uscirf.gov
Around 10:00 a.m. on January 10, 2010, approximately 100 people, consisting of villagers and Lao authorities/officials, including the Katin village chief, religious affairs' official, 3 Ta-Oyl district police, around 15-men village volunteer force and 15 village policemen, took over the Sunday morning worship service of the Christians in Katin village of Ta-Oyl district, Saravan, Laos. With guns to the believers' heads, these officials forced all 48 believers (adults and children) out of their place of worship to an open field in the village. Afterward, the officials seized all personal belongings of the Christians from 11 homes and scattered their belongings on the ground in an open field. Concurrently, the officials also confiscated a pig belonged to one of the believers. Later on, the officials completely destroyed 6 of the 11 homes of the believers. Unable to persuade the Christians to renounce Christian faith, the officials put guns—approximately 10 guns—to the believers' heads and forced all 48 believers to walk 6 kilometers from their homes and then left them on the side of the road. While being forced with guns to their heads, the believers only took the personal belongings that they managed grab.
Since January 10, the officials have setup village police at the entrance of Katin village in order to keep out the believers. Unable to return to their home village, all 48 believers, including women and children, have been sleeping on the ground in the woods with no food and shelter and with hardly any means to survive.
Around January 18, the Saravan provincial religious affairs' official, Mr. Khampuey, and the Ta-Oyl district official, Mr. Bounma, showed up at the place where believers had been forced to stay. Both officials tried to persuade the believers to renounce their Christian faith, saying, "Why do you believe in it [Bible]? It's just a book." However, the believers responded, "No, it's not just a book; it's a gift from God." The officials continued, "The poor villagers have gotten some assistance from the government because they do not believe in the Christian faith. But you believe in the Christian faith and are you receiving any help?" The believers responded: "Even if God does give us anything, it's okay; we still believe in the Bible because we have received a new life from God. Before, we were under the power of the spirits and had to sacrifice to them; and now, having believed in God, we no longer have to do any sacrifice."
The officials made further remarks:
See what happens to you because of your belief! You are now left in the middle of nowhere without any home, food, or help. You should deny your Christian belief and then you will be allowed back in your village. All 56 villages in Ta-Oyl district do not want you to believe in the Christian faith. These villages have said that they can accept lepers and demon possessed persons living among them, but they cannot allow believers residing among them. If they do not want you, neither do we.
Unsuccessful in convincing the Katin believers to renounce their Christian faith, the two officials then prohibited them from returning to their home village. On January 30 (2010), the Katin village authorities confiscated a water buffalo of a Katin Christian. Katin believers affected by the persecution sought help from the Human Rights Watch for Lao Religious Freedom (HRWLRF). They reported that the children were starving for lack of food.
On March 4 (2010), the Katin believers continued to face harassment from provincial authorities of Saravan as well as district authorities of Ta-Oyl and denial entrance back to their village. The children and adults are in need of medical care but are being denied treatment because their names have been removed from the village registration. Sicknesses among the Katin believers are believed to believe to be caused by lack of clean water.
The names of the Christian household heads are Khamsai, Nod (also known as Amleun), Apeuy, Jar (also known as Amloop), Bounla, Ampheng, Ampuey, Had (also known as Amnoi), Muay (also known as Mae Kaen), and Sengchan.
We, the undersigned, urge the Government of Lao PDR, the American Embassy in Vientiane, the U.N. Special Rapporteur on the Situation of Human Rights Defenders, and U.N. Special Rapporteur of the Commission on Human Rights on freedom of religion or belief to provide humanitarian assistance to the 48 Katin believers, to stop the Lao officials from cruel, inhuman acts of using force and starvation tactic on believers , to allow the Katin believers to return to their homes, to insist that the Lao officials rebuild homes of believers that they had destroyed, and to compensate the Katin believers for all livestock confiscated by the Lao authorities.
Sponsor
Human Rights Watch for Lao Religious Freedom (HRWLRF) is a human rights organization existed for the purpose of monitoring human rights abuses with respect to religious freedom in Laos. Website: http://www.hrwlrf.net
Links