Kanna Dispensary
98
people have signed this petition.
Add your name now!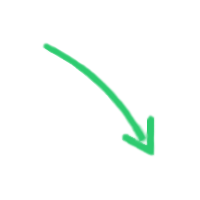 98

people

have signed.

Add your voice!
Maxine K.
signed just now
Adam B.
signed just now
VISION + MISSION
Kanna was founded to promote the use of medical cannabis while educating patients about herbal healing as a safe alternative to over-the-counter and doctor prescribed medications. By drawing on the medical knowledge, industry experience, and professional expertise of our dedicated team, we remain committed to the responsible introduction of plant-based medicines into the cannabis industry.
Our team has strong Oakland roots, a passion for community service, and insatiable drive for sharing the medical benefits of cannabis with our patients, families, and neighbors. As a pillar of the business endeavors for the company, Kanna will lead by example as a positive force for change for our community, our city, and our industry.
Kannas vision is to work in partnership with our community and business partners to develop a thriving dispensary center where patients can access high-quality cannabinoid medication, discuss product selection, and determine personalized methods of administration with a professional, experienced staff who are able to serve their needs.
The mission we achieve to meet is largely accomplished by engaging individuals to promote well-being through the therapeutic properties of cannabinoids and cannabis products. We are active members within the community providing service programs for our patients and neighbors, as well as planning to host on site workshops, seminars, and wellness programs. Furthermore, Kanna will contribute to community wellness through additional non-profit contributions, affordable housing, and living wage job opportunities for local Oakland residents and area natives.
SCOPE OF OPPORTUNITIES
The Oakland Opportunity
Equity Applicants + Incubator Partnerships
The Oakland Equity Permit Program allows for Kanna to partner with Oakland natives who have been adversely affected by the War on Drugs, promoting business ownership options for those individuals. Since the release of the report from the Department of Race and Equity, we have crafted our mission to include incubation efforts and support systems for the Equity Permit Program being implemented by the City of Oakland in 2018.
Financial Benefits for Local Entities
The company will provide community support in many ways, not the least of which will be revenues from sales, property, and use taxes, non-profit donations, affordable housing project implementation, employment opportunities, and neighborhood beautification projects.
Good People = Good Business
Establishing local hiring practices, promoting leadership programs, and serving the need for living wage opportunities in the local jobs market are all cornerstone issues for our Human Resources team. Our company's leadership incorporates a model with aggressive raise schedules, merit based salaries, employee benefits, and formal industry business training with an emphasis on internal promotion.
JOB CREATION | EQUITY OWNERSHIP
Rooted + Established + Experienced
Hiring local residents at living wages within a competitive, growth industry
Providing technical training, certification programs, and professional development
Promoting leadership for victims of the War on Drugs in Oakland
Kanna Opportunity
Community Medical Cannabis Dispensary
Kanna is a California C- Corporation , Community-based dispensary that hopes to expand the values embedded in Oakland's Equity Permit Program. Focused on safety, professionalism, medical education, and creating a plan for the future of cannabis in the city, Kanna plans to invest in our community in every way that we can.
Emphasising Cannabis as Medicine
Because our CEO and leading medical visionary has long established professional experience stemming from the nursing field, our company will remain committed to bleeding edge, medical cannabis and cannabinoid research and subsequent application methods and techniques. Additionally, we intend to lead the way by establishing further medical guidelines in partnership with the American Cannabis Nurses Association and other affiliate programs.
Establishing the Gold Standard
By identifying and implementing medical use and professionally guided best industry practices, Kanna intends to lead the market as an industry leader in the City of Oakland by invoking our Gold Standard.
Kanna's Gold Standard Core Values are built upon:
Evidence Based Practices + Holistic Approaches
Patient Based Care + Plant Healing
Fair Labor Practices + Living Wages
Good Neighbor Policy + Community Revitalization
Commitment to Transparency + Safety + Compliance