KanginStays
4853
signers.
Add your name now!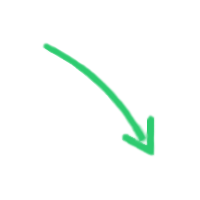 4853

signers.

Almost there!

Add your voice!
Maxine K.
signed just now
Adam B.
signed just now
Hello ELF,
We all know about the recent news that involved Kangin. In case you missed the news, on the 24 of May, around 2 a.m. KST, Kangin's Mercedes Benz hit a streetlight post in Sinsa-dong, Seoul.

A shop owner reported the broken streetlight post to the police that arrived and did not find Kangin there. It seems that Kangin left the scene of the accident.
Kangin went to the police the next morning and was questioned. He stated saying "I remember hitting something, but I didn't know it was a street light pole." According to the police, Kangin's blood alcohol concentration was 0.05 percent which is enough to get his license suspended.
This is not the first Kangin had been involved in a DUI "Driving under the Influence" accident. There was a similar accident in 2009.
SM Entertainment commented on this accident saying: "This is SM Entertainment. It is true that Kangin had a DUI accident. Kangin contacted the police regarding the accident and received an investigation at the arranged time. Kangin is deeply regretful of his actions and will cease all entertainment-related schedules to take some time to self-reflect. Once again, we sincerely apologize for worrying you."
On 25th of May, fans posted a petition for Kangin to leave Super Junior through a post on DC (Korean internet forum site). They petition states: "Since it is certain that Kangin's unlawful acts will be damaging to Super Junior's group activities, this petition was made due to the opinion that is unfair for Kangin to continue promoting under Super Junior."
And "Kangin was previously punished for a hit and run drunk driving incident in 2009. He missed mandatory military reserve training in 2015, and now he has had another drunk driving accident. We view this as a fraudulent act toward fans and members who believed and supported him despite previous cases."
They also add: "We see this series of acts not benefiting Super Junior's image and career at all. Instead we view them as actions that only cause damage. From our position as fans who support Super Junior, we cannot help but discuss this issue that will influence their image greatly."
There is no denying that Kangin was driving under the influence of alcohol, and the point of this petition IS NOT TO DEFEND Kangin and his mistakes, neither is it to justify what he had done. We do not ask for Kangin's hiatus to be revoked, neither do we support DUI. We do not ask for his appearance on media either. Kangin was clearly at fault and he should reflect on his wrong doings according to what the law decides. We aren't asking for him to be forgiven either.
What we are asking for though, is that we get our voices heard since the fans who want him out stated their opinions.
We think that asking Kangin to leave Super Junior is not the right way to deal with this issue. If Kangin is going to take time off to self-reflect then he should prove that he is really sorry and that he really learned from his mistake this time. Asking him to leave Super Junior won't prove to any of us if he is truly sorry.
Kangin had served his country, and should face the consequences like a man should. Asking him to leave Super Junior is not the way to face the consequences. If he left Super Junior, then the problem remains unsolved. This attitude means that if you are at fault, and had disappointed so many then you should just walk away and leave the real issue unsolved.
Kangin should stay and prove to everyone that he had truly reflected on his mistakes, accepting the punishment that the law and his agency will state.
If it was any other person out there, and not Kangin from Super Junior, would anyone step up and ask him to leave his job? We don't think so.
With all of that said and pointed out, we feel the need to state once again that Super Junior had went through a lot already, and another separation, in this form is NOT something any fan is supposed to wish for their idols.
ELF ALWAYS SAID THAT ELF AND SUPER JUNIOR ARE A FAMILY. IF A FAMILY MEMBER MADE A MISTAKE, DO WE SOLVE IT BY KICKING THEM OUT?
Please sign this petition if you believe that Kangin should face the consequences of his reckless behavior.
Please sign this petition if you believe that Kangin should stay a part of Super Junior.
ONCE AGAIN WE DO NOT DEFEND KANGIN! WE ARE NOT ASKING FOR HIM TO BE FORGIVEN! NOR DO WE ASK FOR ELF TO HELP HIM ESCAPE PUNISHEMENT.
Please sign the petition. Please help us spread the word and get other ELF to sign!!
WE CAN NOT HAVE SUPER JUNIOR THAT HAS NO KANGIN IN IT!
ELF are awesome! we see you guys commenting from all around the world!! thank you for your help, and please share the petition through twitter and facebook! use the widgets on the right side of the screen!
PLEASE KEEP IT UP ELF! ELF FIGHTING!