Kaming mga masang Pilipino ay hinihiling si Senator Marcos na tumakbong Pangulo ng bansang Pilipinas sa 2016-We support BBM2016
111
people have signed this petition.
Add your name now!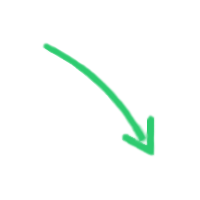 111

people

have signed.

Add your voice!
Maxine K.
signed just now
Adam B.
signed just now
To GOD be the Glory. And so it is!
In prayerful day of thanksgiving and gratefulness, we pray to God for His eternal Grace and Glory and we humble ourselves before Him as he guides us to sign this petition to encourage the good senator Ferdinand "Bongbong" Marcos Jr. to consider to be our leader as President of the Republic of the Philippines comes 2016.
We have seen the many contributions to the well being of the public at large and the numerous achievement that he contributed for 'Nation Building' which was also successfully accomplished by both his parents (Ferdinand Sr. and Imelda) as great public servant of the people, by the people and for the people for the Greater Glory of God.
Mga Kababayan, nagmamahal sa mga Marcos, supporters of Truth and Freedom fighters, mga di nakakakilala sa kadakilaan ni Ferdinand Marcos Sr at Imelda's 'Mothering'., supporters of NESARA, the Global debt facility, supporters of Divine Wealth and the Wealth for Humanity, supporters for the liberation of Planet Earth at sumusuporta sa pagtakbo ni Senator Marcos sa darating na halalan ng 2016, Victory of the Light is upon us.
Marcos for President 2016,a facebook groupwhich was started last year in May 2013 at San Francisco, California with a facebook complete name "Bongbong Marcos for Philippine President in 2016 SUPPORT GROUP" and has a growing membership every day, hereby encourage everyone to sign (THEN SHARE FAR AND WIDE PLEASE) this group "PETITION" which is to show support and to encourage our good Senator Ferdinand "Bongbong" Marcos Jr. to consider the clamor of the people for him to run as President in the coming 2016 Philippine Election for the fulfillment of God's plan for humanity.
We are growing in number every single day and with this development, I wish to convey to you all my gratefulness to our One Infinite Creator and our Loving Father above for the blessing that He continues to shower us always. Thank you Father. We praise you God Almighty!
The group petition aims to encourage Senator Marcos to hear our voice so that he will consider running for a higher office in 2016. However, I hope to ask everyone that our secondary aim should be to respect and also to continue supporting Senator Marcos for whatever office he decides to go for comes 2016.
I am in the understanding that we all share a common goal of helping our nation to be "Great Again" hence I see a lot of "Nation Builders" in all of us.
Let our actions and petition be guided by love of country and love of God. Let our petition be guided with the greater purpose of the delivery of abundance for all. And the deliberance of a compassionate leader that we all been witing for.
Let us also be aware, acknowledges and understands that the Honorable Senator is not responsible nor liable for any actions of our group/petition which may result in any negative political maneuvering by those who wish to destroy our Senator's good standing. I wish to encourage everyone to police ourselves and our own actions.Most importantly, to continue to pray for our nation to be Great Again and for the continuation of World Peace and Love. Victory of the Light is upon us indeed.
Let us endeavor not to use this group petition for monetary gain which may be misunderstood as a scamming activity.
I wish for this petition to be heard by Senator Marcos office so that we can have a better vision and better communication and to share in an organize manner Senator Marcos'es aims, vision, plans, projection towards making our nation "Great Again" through "Nation Builders" in all of us.
If any of you wish to convey ideas, please do not hesitate to contact me on our groups facebook page (https://www.facebook.com/groups/454072078015078/).
Marcos for President 2016 facebook page (Click Here Please).
Lastly; as we all wish to save our country and better our lives along with our family, friends, and community, let us not fear and let us be guided by Edmund Burke's quote that "The onlything necessaryfor the triumph of evil is forgood men to do nothing."
With that quote above, it is pretty obvious that this is a call to action for all of us to save our nation from its projectory and let us all begin with a heart full of Gratitude for God eternal blessings and to ask in a solemn prayer to guide us all as we sign this petition. Let us pray to our Creator that He may touch the Heart of many and especially that of Senator Marcos to hear the voice of the people for the voice of the people is the voice of God.
I thank you all once again for sharing your love and support to our beloved Senator and to our beloved country.
Sincerely yours,
Francis Tanseco
www.francistanseco.com
December 16, 2014
Cubao, Quezon City
TO GOD BE THE GLORY!
SO BE IT!