MAA YAMUNA - MURDER OF A MOTHER BY HUMANITY
25
people have signed this petition.
Add your name now!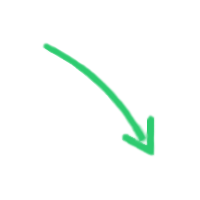 25

people

have signed.

Add your voice!
Maxine K.
signed just now
Adam B.
signed just now
People visiting Braj need to understand that no matter how many big temples they visit and how many Shloks they listen to from Baba's , its of no use because what makes braj is Braja (one of the names name of Yamuna Ji). People from Uttrakhand and other areas have extended their support towards this attempt, and now it's turn for people living in areas responsible for death of Yamuna Maiya. These people must raise their voice against errors of Humanity against this Yamuna. In case your voice cannot be heard, then atleast walk with us. Help us in our Aatmanirbhar attempt to carry her water from its source (paternal home) and release it in her on her Birthday where she is married and becomes one with her love and lord, #BrijasBraj

So it's our appeal to come and celebrate her birthday as a Yamuna Maiya Janma Maha-mahotsav to honour none other than Kaliyug's Kali - KAALINDRI herself (since the river originated from Kaalindi Mountain)
Be it in Braj or wherever she flows the citizens of that area must clean the ghats on that day, worship her with Aarti , make sweets at their homes, and also distribute to people, do a havan, pooja of her father Surya dev and her brothers. Worship her husband Lord Krishna and tell all these god's and devtas that you will promise not to pollute the Yamuna and raise a voice for her.
Walk a few steps in this first ever Yatra starting on 20th March 2021 and through the entire route along the banks of Yamuna for 610 km with main stoppages at Yamnoutri, Barkot, Vikas Nagar, Hatni Kund, Delhi, Managarhi (where it enters the Braj Mandal), Shergarh, Biharvan, Bachvan, Vrindavan, and finally from Vrindavan to Mathura, where on the 18th April 2021,the original form of Baby Yamuna (the purest and divine daughter of the Surya Narayan himself) will be immersed in her life less form we see in Braj, and try to bring her back from the coma she's been put into by her own children's flaws and neglect.
रणजीतमहेश©RANAJEETMAHESH® WANTS TO CAUTION ALL THE READERS OF THIS POST
People who never listened to Krishna in the Mahabharata period, saw their clans, families, kingdoms, and generations die fighting each other. And the worst deaths came to the people in power who, despite being the greatest warriors, were silent when a Queen, a wife to most powerful Yodhas of that time, daughter to a powerful King, and a friend to Lord Krishna, and who's modesty was attacked in the palace hall of the King himself. This act was the main reason why the entire Kuru Vansh fell and there was no one to succeed. It was the end of an era, of a people who went so low on Morals and human virtues that it took a Mahabharat war to cleanse the land of sinful people.
But in this case, the matter is different:
THIS is Kaliyug. The era of Kali, the goddess that kills without mercy and it takes AdiDev Mahadev Shankar (Lord of Destruction) to fall in her feet to stop her wrath.
And Kaliyug's Kali is none other than Kaalindri, MAA Yami, twin sister to lord of death Yama, who we so selflessly devastated. This Devi is none other than River Yamuna.

Haven't we played enough with nature, after the Kedarnath incident, Chamouli Dam incident, we must realize that Prakriti and Purush cannot survive without each other, so let's rise and make peace with nature. Put a break on our needs, our desires, our greed, and use our resources wisely and give back what we take from our planet, atleast in the form of gratitude. The most ancient holy scripture in the world the Vedas and Greek mythology resonates with the common belief of giving godly status to Apollo (Surya), Zeus (Indra), AGNI, VAYU, HADES (YAMRAJ), and many other natural elements and planets and stars, that we can see and feel.
So, walk with us, or join us if you love nature, or you want to stand for this lady goddess, or simply please her brothers, Shani and Yamraj, OR to reignite your own spirit with virtues so that our future generations don't remember as people who mutated humankind by making children smoke 16 cigarettes a day (Delhi pollution) or drink and eat toxic food laden with chemicals. To be the people who stood up for mother nature.
I THANK YOU ALL FOR READING THIS LONG NOTE THAT SUMMARIZES THE ENTIRE REASON FOR THE PADYATRA, SO LET US START WITH ONE STEP AND CELEBRATE THE BIRTHDAY OF THE ONLY DIETY IN THIS KALIYUG THAT WILL PROTECT US FROM EVILS THAT MODERN TIMES BRING AND SHELTERS OUR SOULS WHEN WE ARE JUDGED IN COURTS OF DHARMA.
#projectaatmanirbhar #AatmanirbharBharat #yamunariverproject #temple #templesofindia #Mathura #support #nonprofitorganization #nonprofit #nonprofitsorganizations #Bharat #India #yamunariver #yamunaji #Yamuna #kalashyatra