Alternative Voice of KIO/KIA Party Congress
36
people have signed this petition.
Add your name now!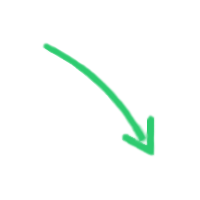 36

people

have signed.

Add your voice!
Maxine K.
signed just now
Adam B.
signed just now
Ndai gaw KIO/KIA ni galaw na Party Congress a malai mung shawa daw tsa kaw nna, KIO/KIA a ntsa, 2010 ra lata poi hte dai ra lata poi ngut ai hpang byin shangun mayu ai mung masa lam ni hpe ningmu la ai lam rai nga mali ai.



1). 2010 Election hta KIO/KIA uphkang ginra ni hta ra lata poi mee-pung (voting stations) galaw gring ai kun? 2). Jinghpaw Mungdaw mung chying mung shawa a lu gring ai ahkaw ahkang hpe mahkawp maga ya lu ai tara hte tinang madu uphkang mungdaw atsang nlu shi ai aten KIA gaw BGF gale gring sai kun? 3). 2010 ra lata poi ngut ai hpang KIA gaw Tatmadaw a uphkang ai npu hta (2008 gaw da ai tara u padi hte maren) hkap la gring ai kun? 4). KSPP ni gaw shanhte Party a registration lu na matu KIA hpe BFG gale na matu matut shadut nga ai gaw hkap la gring ai kun? 5). Marai 7 e n mana ai wa hpe mana ai ngu yang, dai n mana ai wa mana wa chye ai, nga ai zawn, Myen amyu ni woi nga ai hku kara hku mi raitim jawm nga sa wa ga ngu ai law wa yang, ya yang na Jinghpaw Wunpawng amyu sha ni a rawt malan hkrun lam ni yawng hpe rap di da gring sai kun? 6). Shing nrai, amyu sha mung masa lam gaw mi di chyi matut galaw ra ai nga yang, kara masa lam hte matu galaw ra na kun? Nang langai hpa lam hta ap awng sa wa na kun? Yawng a LIT ngu ai hku hkap la wa masai kun? Galaw nga ai ningbaw/ hpung shang masha ni hpe sha naw LIT jaw nna n shang lawm nga n'htawm yu nga gring ai kun? Dai hku rai yang rawt malan lam lawan ai hku lu mai ai kun? 7). Anhte amyu sha ni BGF mung n hkap la, 2010 ning ra lata poi mung anhte amyu ni a matu mung masa mahtai nrai yang hpa matut galaw na? 8). Miwa/USA/UK/ asuya hte UN kaw nna n bungli, laknak kaja hte shang htim gasat nna garum na n 'mai byin ai prat hta anhte mung shawa yawng hpa galaw gring ai? Tinang a ningmu ni hpe mying madung (mying makoi nre sha) hte wang lu wanglang shaleng sa wa ga ngu saw shaga dat ga ai.
Alternative Voice of KIO/KIA Party Congress
Links