تا ڕزگاری کەبوودوەند/تا رهایی کبودوند / To freedom Kabudvand
465
people have signed this petition.
Add your name now!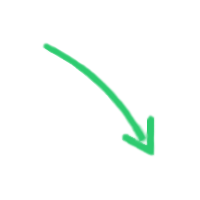 465

people

have signed.

Add your voice!
Maxine K.
signed just now
Adam B.
signed just now
کوردی/ English/فارسی

تا ڕزگاری کەبوودوەند/تا آزادی کبودوند
محەممەد سەدیقی کەبوودوەند، سەرۆکی رێکخراوی مافی مرۆڤی کوردستان، ماوەی ٩ ساڵە لە زیندانەکانی کۆماری ئیسلامیدا بەند کراوە. لە ماوەی ئەم نۆ ساڵەدا ئەو لە هیچ چەشنە خۆڕاگری و بەرەنگاریەک تەنەخی نەکردوە. ئەو لە زیندانیشدا هەوڵی داوە دەنگی مافی مرۆڤی کوردستان بێ. هاوکات کاربەدەستانی زیندان و بەرپرسانی دادوەریی کۆماری ئیسلامیی ئێرانیش لە هەر جۆرە گوشار و ئازارێکیان لە سەر ناوبراو تاقی کردۆتەوە تا بە چۆکی دابێنن. ئەشکەنجەو ئازاری جەستەیی و رۆحی، تووشبوونی بە نەخۆشیی جۆراوجۆر و پێشگرتن لە چارەسەریی پزیشکان، گوشار بۆ سەر بنەماڵەکەی، نەخۆش کەوتنی کۆرپەکەی، بێ بەشکردنی لە مافەکانی زیندانیەک بۆ مەرەخەسی و گەلێک نەهامەتیی دیکەی بەسەردا هاتووە و هەروا خۆڕاگر وەستاوە.
لە گەڵ نیزیکبوونەوە لە وادەی کۆتایی ١١ ساڵ زیندانی سەپێندراو بە سەر محەممەد سەدیقی کەبوودوەنددا، کاربەدەستانی کۆماری ئیسلامی بەردەوام خەریکی سازکردنی پەروەندەی نوێ لە سەر ناوبراون تا ماوەی زیندان و بەندکرانی لێ درێژ بکەنەوەو نەهێڵن دەرەوەی زیندان ببینێ و درێژە بە تێکۆشانی مرۆڤدۆستانەی خۆی بدا.
دژ بەو هەڵسوکەوتە نامرۆڤانەیەی کاربەدەستانی کۆماری ئیسلامیی ئێران، محەممەد سەدیقی کەبوودوەند زیاتر لە دوو حەوتوویە کە دەستی داوەتە مانگرتن لە خواردن. ئەو کە لە ماوەی ٩ ساڵ زیندان و چەندین جاری دیکە مانگرتن لە خواردن تووشی کۆمەڵێک نەخۆشی وهک پرۆستات، چڵککردنی ڕیخۆڵهو گورچیله بووهو لە زینداندا چهند جار سهکتهی دڵ لێیداوه. هەموو ئەوانەش دەخوازن کە ئێمە لە سەر هەست بین، ببین بە دەنگی سەرۆکی مافی مرۆڤی کوردستان لە زیندان و یەکدەنگ و یەکگرتوو دژ بە زوڵم و ستەمی کۆماری ئیسلامی لە سەر کەبوودوەندو دیکەی زیندانیانی سیاسی و مەدەنیی کورد لە زیندانەکانی ئەم رێژیمە دا بوەستینەوە.
کەمپەینی "تا ئازادیی کەبوودوەند" بۆ ئەم مەبەستە دامەزراوە و چاوەڕوانیشە هەموو تاکی ئازادیخوازی کورد لە هەر شوێنێکی ئەم جیهانە ببێ بە دەنگی ئازادیخوازانە و مافخوازانەی کەبوودوەند و کەبوودوەندەکانی دیکەی ناو سیاچاڵەکانی رێژیمی کۆماری ئیسلامیی ئێران ئێمە وێڕای مەحکووم کردنی گوشار و ئازاری بەرپرسانی کۆماری ئیسلامی لە سەر کەبوودوەند و هەوڵدان بۆ پەروەندەسازی بە مەبەستی هەرچی زیاتر درێژ کردنەوەی ماوەی دەستبەسەربوونی، خوازیاری ئازادیی سەرۆکی رێکخراوی مافی مرۆڤی کوردستان و هەموو زیندانیانی سیاسی و مەدنیی بەندکراو لە زیندانەکانی کۆماری ئیسلامین
.....................................
Support camping to save ( kabudwand)
Kabudwand crime: support to Kurdish nation's right humanity.
Imprison, and continuos punishment we should know that kabudwand is under pressure to maintain ours and yours primary rights.
Write your name as a supporter. Notice; this camping ends in three days.
Muhammad sadiqy kabudwand, a head of human right organization in Kurdistan, he is in the prisons of Iran Republic for 9 years. During this nine years he never gave up of his endurance to face all the difficulties. Even in prison he tried to be the voice of Kurdistan human right. At the same time prison keepers and Iran Republic law authorities tried all the kinds of punishment and pressure to make him give up. Physical punishment and psychological punishment, annoying his family, he got many illnesses and he did not want doctor's therapy, his baby's sickness, and even they did not give him his right as a prisoner. He faced a lot of difficulties there. With all these he is about to finish the 9 years but Iran Republic decide to renew 11 years in the prison to Muhammad sadiqy. Iran Republic authorities are always trying to find new things in order to keep him in jail and they do not let him to keep going his effort for Human right. Against this inhuman behaviour of Islamic Iran Republic, Muhammad sadiqy kabudwand ( mangrtn) in eating for more than two weeks. In his prison life during this nine years he got many sicknesses like prose-tat, heart-attack kidney disease because he ( mani grtuwa ) many times before. So here we hope you all..
Stay together in facing this case and being the head voice of human right Kurdistan in prison one opinion against a dictatorship of Islamic Iran Republic on kabudwand and the other political prisoners in this regime.
"For kabudwand'd freedom" campin for this purpose is organized and it is waiting for all Kurdish people in any place of the world to be the voice liberty and righteous of kabudwand and the othe people of kabudwand in the black hole of islamic Iran regime.

....................
کمپین تا آزادی کبودوند
محمد صدیق کبودوند، دبیر سازمان حقوق بشر کردستان، مدت ٩ سال است کە در زندانهای جمهوری اسلامی ایران محبوس است. در مدت این ٩ سال، او سمبل مقاومت در زندان بودە است. او در زندان هم کوشیدە تا صدای حقوق بشر کردستان باشد. همزمان دست اندرکاران زندان و مسئولین قضائی جمهوری اسلامی ایران هر گونە فشار و اذیت و آزار را علیە ایشان آزمودەاند تا وی را تسلیم خواستەهای خود کنند. شکنجە بدنی و روحی، دچار شدن بە انواع بیماریها بە خاطر شرایط زندان و جلوگیری از معالجە پزشکی، فشار و اذیت خانوادە، بیماری فرزند و ندادن حق مرخصی تنها بخشی از عملکرد جمهوری اسلامی علیە پدر حقوق بشر کردستان بودەاند. اما وی همچنان مقاوم ایستادە است.
با نزدیک شدن بە اتمام مدت ١١ سال زندانی بە ناحق، مسئولین قضائی جمهوری اسلامی ایران همچنان مشغول پروندە سازی علیە ایشان هستند تا مدت زندانی شدنش را طویلتر کردە و از فعالیتهای انسان دوستانە وی جلوگیری کنند.
علیە این دسیسە ضد بشری مسئولین قضائی جمهوری اسلامی، محمد صدیق کبودوند از دو هفتە قبل شروع بە اعتصاب غذا کردە است. او کە طی ٩ سال گذشتە چندین بار دیگر تا لبە مرگ اعتصاب غذا کردە بود، با انواع بیماریها از قبیل پروستات، عفونت ریوی و عفونت کلیوی رو بە رو و چند بار هم دچار حملە قلبی شدە است، اکنون با خطر مرگ رو بە روست. همە اینها پیام نگران کنندەای برای ماست. ما کە بیرون از زندانیم، باید صدای پدر حقوق بشر کردستان و دیگر زندانیان سیاسی و مدنی کرد باشیم. باید متحد و یکصدا علیە ظلم و زور جمهوری اسلامی و مسئولینش بیاستیم.
کمپین "تا آزادی کبودوند" کە برای همین اهداف تشکیل شدە است از همە مبارزین و آزادیخواهان در هر جای این جهان، می خواهد صدای حق خواهانە کبودوند و کبودوندها در زندانهای جمهوری اسلامی باشند.