"JUSTIFICATION FOR "BABY" 10 MTH OLD KITTEN REMOVED OFF FROM OXYGEN MASK & IV DRIP BY "STARS VET@KOVAN" HEARTLESSLY IN CRITICAL CONDITION COZ OF $$$
417
people have signed this petition.
Add your name now!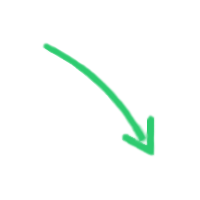 417

people

have signed.

Add your voice!
Maxine K.
signed just now
Adam B.
signed just now
FRENS ITS GOING TO BE 1WEEK since BABY PASSED ON 5TH JAN 2017@ "STARS VET -KOVAN" BLK 211 HOUGANG..police officers who came to scene told me that they have handed case over to AVA case nbr:
***AVA-17-00143***
***POLICE CASE REPORT NBR*** F/20170106/0057
BUT till today AVA investigation officer NEVER call me Despite several calls & msgs from me..
Do help me to reach them if you all could.
I hope AVA will expedite if all of you as public support & push them to investigate STARS VET before CCTV evidences get destroyed..
.......................................................................
Dearest Frens WITH A VERY HEAVY HEART I WANT TO LET U ALL KNOW THAT MY BELOVED BABY PASSED AWAY ON 5TH JAN 2017 in a pathetic way by A HEARTLESS VET AT "STARS VET" CLINIC KOVAN ..
As i've updated in my earlier post, Unfortunately BABY was diagnosed with CORONAVIRUS-DRY FIP
(Feline Infectious Peritonitis) on 8th Dec 2016'..following an eye infection symptom..til then there was no signs at all...upon diagnosis Vets at Mount Pleasant Jln Gelenggang & Mount Pleasant Farrer said THERE WAS NO CURE FOR FIP & ITS FATAL..
Since then slowly baby Lost her Eye Vision, then lost her appetite, (whereby she hv to be Syringe fed) then was walking wobbly being lethargic, in 2weeks she suddenly became paralysed in her front two hands..then CNS -Central Nerve System triggered MENINGITIS...she behaved aggressively & her body was jerking & was banging back & forth beyond her control...Vets culdnt conclude if it was mild epilepsy/seizure or fits..as they needed to do CT SCAN /MRI- but it has to be under ANAESTHETIC, but vets said Baby's body might not be able to take it...
It was heartbreaking to see her getting victimised to the VIRUS gradually..
There was NO Medications given by vets except Prednisolone..& whenever i gave tat Baby's seizure n aggressiveness wil get worst..i tried HOLISTICS & HOMEOPATHY medications but neither did it help..i culd see tat BABY WANTS TO LIVE...she was ONLY 10-11months old..
I was goin thru depression mode being Helplessly watching her..The WORST PAIN IN OUR LIFE IS TO WATCH OUR LOVEONES DYING BEING HELPLESS..
On 4th Jan nite after feeding Baby, i was cleaning her...suddenly i noticed tat she was too silent & had mild seizure..i quickly inserted the Diazepam into her rectum...& RUSHED HER TO STARS VET- KOVAN (recommended by a fren)
Upon reaching there, both the Vet n Filipino assistant were sleeping..& i explained briefly on Baby's condition & seeked Emergency assistance for Oxygen & IV drip immediately..
The filipino assistant (Shirley) was the one who fixed d Oxygen mask on Baby without the Vet Dr.Nelson Zhang Neither did he came & check too..infact she had a hard time to fix d WIRES CONNECTION..
When i went & checked Baby's Oxygen Mask there was NO AIR at all...i told d assistant & she was kept saying there is...to my SHOCK even after 35 minutes of taking blood & fixing d IV DRIP i realised tat Baby was getting worst as there was STILL NO AIR COMING FROM D OXYGEN MASK...after i screamed at them then the doctor was lookin at d assistant blankly & they realised their Negligence & tried to cover up..then they adjusted the Oxygen Machine & after tat ONLY I COULD FEEL D AIR...
imagine in a Critical Situation like tis, A VETS CLINIC had Negligence wit Oxygen Machine...
I was goin crazy at their attitude & lapses...then immediately Dr.Nelson kept saying i need to do Paperwork wit u..
I said " wait doctor has Baby's blood test results been done?"... he then said "Oh ya, everything looks quite normal except her Red Blood cell count is low..
In less than an hour he told his assistant Shirley to transfer Baby into a cage to hospitalise..i told him to put her longer on d Oxygen face mask..but then he said
" Look Baby is NOT breathlessness, hence this cage wil be sufficient as we have a tube of oxygen goin into the cage."....but i kept telling d vet its NOT SUFFICIENT as it shuld be on her face..
My words fell on deaf walls..he ignored me & again said "Can u come & do the paperwork wit me & payment"...& also
re-confirmed wit me " Are u sure u want to give her comfort support & hospitalisatn?"...."BABY might die anytime she look pale..".....i was SO MAD & PISSED WIT HIS BLADY ATTITUDE & NEGATIVE REMARKS ABOUT BABY..
Every pet parents WILL Definitely Want the VETS TO put their heart n soul wit best treatment possible to SAFE THEIR PETS...the last thing they want to hear is NEGATIVE words even WITHOUT TRYING THEIR BEST...
Initially Baby's pressure was low at 105, subsequently in 30 mins to an hour it went up to 129...tat was a gd sign..but stil the HEARTLESS CREATURE kept repeating she wil die..he was NOT POSITIVE or did his best...he was reluctant to do anything..& was MONEY-MINDED & kept pushing me to do paperwork for estimated billing........
He drafted in pen an estimated bill for blood work $300+, IV DRIP $360 x 3 bottles for minimum 5days admission, then WORST thing is $340 For his filipino Staff to standby NEXT TO BABY to watch around 24hours..(i told him tat is NOT PRACTICAL & I have NEVER came across such a billing, it covers under hospitalisatn & moreover his staff was most of d time at the front counter)
Additional billing was Hospitalisatn per day $75 x 5days minimum, then Antibiotics tat was yet to be given $260,
& miscellaneous items $300...
He DEMANDED me to put upfront a deposit of $1660 which is 80% of the total billing...
THE VET ALSO gave me a form $314 FOR RESUSCITATION OF BABY IF SHE's failing..i agreed & signed the form.
I told him tat i rushed with baby in critical situation & did not bring such big amount with me..he gave me 1hour to go home & come back wit money..
I told him tats not possible as its quite far...He insisted that if i fail to put the deposit he HAVE TO REMOVE BABY FROM LIFE SUPPORT MACHINE (IV DRIP & OXYGEN )....
I begged him NOT TO DO THAT..& asked him to give me few hours to get d cash..
HE REFUSED & INSTRUCTED HIS FILIPINO STAFF TO REMOVE BABY OFF THE OXYGEN MACHINE & IV DRIPS...
I WAS TOTALLY SHATTERED & SHOCKED TO DEATH WHEN THEY CAME N GAVE BABY IN MY ARMS....
i couldnt control my tears, i repeatedly begged vet NOT TO BE CRUEL & HAVE SOME HUMANITY & COMPASSION towards baby in such a critical condition.
He told me NO WE CAN'T.. U CAN FETCH HER TO ANY OTHER HOSPITAL..
I told vet its NOT advisable to transfer her in tat condition & moreover its far distance...
While all these was happening,BABY was looking at me with her EYES wide open & i hugged her tite & kissed her forehead & said SORRY for fetching her to SUCH A HORRIBLE HEARTLESS MONEY-MINDED CLINIC...i told her
" Mummy dono how to safe u Baby...pls stay on strong i wil fetch u to another hospital..."
I saw Baby slowly going off...yes her heartbeat was fading & she was Gasping for Breath...i immediately told VET to HELP BABY put on OXYGEN MASK at least OR RESUSCITATE HER as i have signed the form earlier...
BUT FRENS U KNOW WHAT THE VET DID.....HE FOLDED HIS ARMS & STOOD THERE REFUSING TO DO ANYTHING TILL I COME BACK WITH 80% DEPOSIT...
In my Life i have NEVER EVER COME ACROSS SUCH A CRUEL EVIL HEARTED VET.
He literally KILLED BABY by NOT giving her a chance to survive by resuscitating her or giving her OXYGEN, he got me to sign the form for Agreeable to Resuscitation...BUT HE NEVER DO IT AT ALL....all because of MONEY!!!!!!
I CRIED N CRIED & NOTHING CHANGED & I SAW BABY DYING SLOWLY BY OPENING HER MOUTH GASPING FOR BREATH IN MY HANDS......YES BABY DIED PATHETICALLY...OH GOD MY HEARTBEAT ALMOST STOPPED SEEING HER LIFELESS BODY...
Then the VET came with his Stethoscope n PRONOUNCED THAT BABY IS DEAD...
What a HE MUST BE..SHAME TO CALL HIM A VET...I cursed & swear at him for mercillesly killing baby for Money..he called the police....
Police arrived & i explained all tat happened..even the police officers felt so sorry for BABY & claimed tat what the vet did was not right..Police notified AVA to takeover this case...Police officer asked the VET TO SHOW DOCUMENT PROOF THAT DEMANDS 80% PAYMENT UPON ADMISSION FOR EMERGENCY CASES...
But the vet claimed he dont have anything documented but its just a protocol by his company STARS VET.
With that i left with my BELOVED BABY's lifeless body....MUMMY LOVES U BABY..
last 6months memories are killing me..
I rescued u to give u the best life...BUT i sacrificed u to a sudden UNKNOWN VIRUS..so innocently i LOSS U BABY..
U were full of LIFE running around playfully & so attached to me with so much love & affection..i KNOW OUR BONDING...im Going thru a Depression over your too SUDDEN LOSS...U dont deserve to DIE so young..Mummy wil see u when my time is up...i Pray tat your Soul Rest in peace...i know u suffered so much after the Virus attack..i should have been more cautious...Everything happened too fast in less than a Month & you are GONE from Mummy!
At least the Vet could have done his best & Resuscitate Baby to give her the last chance of survival with respect for a LIFE...BUT instead he Devalued her life & made her die WITHOUT OFFERING ANY HELP...all BECAUSE OF MONEY $$$$$$$$ THIS SHOULD NEVER EVER HAPPEN TO ANY ANIMALS...i witnessed everything & its haunting me...the fundamental quality & call of duty for a vet should be COMPASSION & SINCERE LOVE FOR ANIMALS despite any materialistic gain..but shockingly i encountered a FAKE vet who gave priority to MONEY than a LIFE..
PLEASE FEEL MY LOSS & PAIN FRENS....I NEED JUSTIFICATION FOR THE UNJUSTIFICATION DONE TO "BABY" BY VET NELSON FROM STARS VET (KOVAN) BLK 211 HOUGANG STREET 21.
PLEASE OPEN UR HEARTS & SUPPORT BABY THE VOICELESS 10 MONTHS OLD KITTEN SO THAT NO OTHER ANIMALS IN FUTURE DIES IN A PATHETIC CRUEL MANNER IN S'PORE..WE ARE CIVILISED PEOPLE WITH HUMANITY & WE LOVE ANIMALS LIKE OUR CHILDREN!! VET DR.NELSON DO NOT FIT TO BE A VET & PRACTICE..SINCE HE HAD NO FEELINGS FOR ANIMAL...HE DELIBERATELY REMOVED BABY FROM LIFE SUPPORT MACHINE & KILLED HER MERCILESSLY!!! HE IS WORST THAN THE "YISHUN CAT ABUSER & KILLER"...
I seek all your support for BABY Please help to sign this Petition..Thank you & god bless!