This Isnt Islam! Bring Justice to the 2 boys killed in siolkot.
25
people have signed this petition.
Add your name now!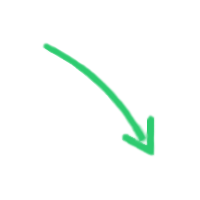 25

people

have signed.

Add your voice!
Maxine K.
signed just now
Adam B.
signed just now
Two brothers were killed brutally in public in Sialkot, Pakistan. two teenage brothers where beaten, tortured, murdered and then lynched in broad daylight by a mob while onlookers including police officers did nothing. Today, the whole pakistani nation should put their head down with shame, and we must start to question, our cultural values, our civil values, we must question why we elect criminals to rule our country, we must question why are doing things destroying us all.
This incident has brought a shame on Pakistan as a nation and shame on Islam globally Allah(SWT) has told us in the Qur'an: " And verily this Brotherhood of yours is a SINGLE Brotherhood and I am your Lord and Cherisher:therefore fear Me(and no other)."[Qur'an 23:52] "
But people have cut off their affair(of unity) between them, into sects each party rejoices in that which is with itself."[Qur'an 23:53]
The Ummah was never confronted with such a dilemma in the past during Islamic Rule. They never suffered from disunity or widespread oppression. Then we started straying from our Deen and nationalism was implanted in the minds of the Muslim With swords in our hands,we started fighting our own brothers.Corruption was spreading and the cause for the Destruction of the Khilafah was nationalism.Nationalism is forbidden in Islam.
Links