Give Michigan Juvenile Parolable Lifers-Chance for Parole
52
people have signed this petition.
Add your name now!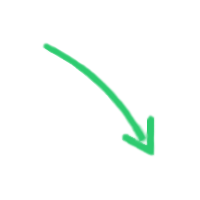 52

people

have signed.

Add your voice!
Maxine K.
signed just now
Adam B.
signed just now
In Michigan, all serious crimes except Murder I could be punished by "life or any term of years." On an indeterminate life sentence (like 25-40 years), the board would not consider a prisoner for parole until the minimum term (less credits) was served. On a life sentence, however, the board could grant parole after a flat ten years. As a result, in plea negotiation and at sentencing, a life sentence was viewed as the better choice, because it gave defendants a chance for earlier parole. Because the board could not know from the sentence alone if the judge meant to be harsher or more lenient in imposing a life sentence, it treated the two sentences the same for parole purposes.
For decades the average time lifers served was 18 years. Most lifers were paroled well before 18 years, but all it took was a few inmates with much longer time served [at release] to raise the mean considerably. From the 1940s to the 1980s, the old board's (pre-1992)five-year-averaged parole rate for lifers never fell below five percent.
Lifers were to receive a parole interview at 10 years, and also entitled to in-person parole interviews every 1-3 years, they were entitled to, by law, written reasons for adverse parole decisions, and to at least some state court appellate review. This was to inform the prisoner of what they needed to "correct" in order to be eligible for release. This was the idea behind "Department of Corrections."
In 1992, A new Governor changed the Legislation, changed the parole board "make-up",and changed the interpretation of "parolable life". This reduced the frequency of lifer interviews, and in 1999 they took away all appellate rights, allowed prosecutors and crime victims to appeal grants of parole, changed mandatory in-person interviews to "file reviews" (file review consists of opening a computer file and checking interest or no interest and the prisoner goes back into the cycle for another 5 years without even meeting a member of the board face to face) they also fail to provide written reasons for nearly all lifer denials. The prisoner took a plea for a Parolable Life Sentence, worked to change their lives, stay out of trouble amid a sea of trouble, accept responsibility for their crimes and then the rules changed mid-game. Now, they see no parole Board, no chance for release, no other end of the bargain being upheld by the judicial system who is supposed to be fair and just.
Michigan judges were stated as being dismayed. They expected that well-behaved lifers would be out in 12-18 years, and that young first-offenders might serve 10-12 years. Most Juveniles charged and sentenced PRE-1992 have served over 20 years, some almost 30. Many have not seen a parole board member in a face to face interview in 12 years.
The law that exists stated that any Prisoner eligible for Parole be given the opportunity to earn their chance at parole. A Prisoner with a Parolable Life Sentence is, by law, eligible for Parole and many of them sentenced under the laws prior to 1992 are still unjustly incarcerated. A large portion of them are Juveniles, waived into the adult system and housed as such between the ages of 14-16.
Our prison systems are an overflowing warehouse for individuals who have proven themselves as human beings capable of making changes and proving those changes. Especially the Juveniles who made impulsive decisons as lost, reckless kids and who took plea bargains on a Parolable Life sentence "because if they straightened up, they could be out in 10." It is now 25 years and they have long grown into responsible adults, taking up space in bulging prisons that could be used to rehabilitate prisoners who still need time to make some life changes.
"The law does not permit a criminal defendant to bargain away his constitutional rights without receiving in return ... the benefit of his bargain...." Bercheny v. Johnson, 476 (6th Cir.1980); accord United States v. Brummett, (6th Cir.1986). See also United States v. Wesley, 13 Fed. Appx. 257, 259 (6th Cir.2001)
"Plea agreements are subject to an analysis of the rights and duties of the parties similar to the law of contracts. Each party should receive the benefit of his bargain." (citing United States v. McQueen, 108 F.3d 64 (4th Cir.1997); accord United States v. Taylor, 68 Fed. Appx. 614, 615 (6th Cir.2003).
Like any defendant who enters a plea bargain, the law is in place to benefit them when pleading guilty to second degree murder as opposed to facing re-trial and a possible conviction for first degree murder. Under Michigan law, a person guilty of first degree murder must be punished by "imprisonment for life," Mich. Comp. Laws. § 750.316(1), which means a mandatory life sentence without the possibility of parole.
By contrast, a person guilty of second degree murder must be punished by "imprisonment in the state prison for life or any term of years," Mich. Comp. Laws. § 750.317, and may be eligible for parole. E.g., People v. Bazzetta, No. 237756, 2003 WL 133060, at *3-*4 (Mich.Ct.App. Jan.3, 2003).
Thus, those who were guided by their attorneys, understood that the benefit of pleading guilty to a lesser charge would be avoidance of prison for life without the possibility of parole.
In return for the prosecutor's assurance not to recommend that one spend the rest of his days in prison with no hope of release, the defendant would relinquish his constitutional right to insist on a jury trial, as well as related constitutional rights, and the possibility of an acquittal.
The State also expects to benefit from a plea to second degree murder. It would avoid the prospect of spending considerable time and resources on a trial with no guarantee of a conviction. In return, the State would relinquish its right to seek a sentence of life imprisonment without parole, which would flow from a first degree murder conviction.
Thus, when seeing a prisoner sentenced to Life, one can presume that a sentence of parolable life is more severe than a sentence for a term of years. But the Michigan Court of Appeals has explained that a defendant sentenced to a term of years is not eligible for parole until he or she has served the lower number (meaning that a defendant sentenced to a term of say, 25 to 40 years would not be eligible for parole until the 25 years had lapsed), whereas a defendant sentenced to parolable life is eligible for parole in 10 or 15 years, depending on when the offense was committed. A sentence of 25 to 40 years in prison, therefore, could actually result in a longer term of imprisonment than a parolable life sentence. It is a long known fact and judicial practice that Attorneys and Judges frequently followed; a defendent would be released earlier on a Parolable Life Sentence if they did their time responsibly. That is until 1992-so all of the court preceedings, hearings, and sentencing of defendents that followed for years under this guideline suddenly became null and void in the midst of a political war. Opinions changed so guidlines changed and all of the deal and pleas that were agreed up in a Court of Law were a wash.
This quirk in Michigan sentencing law has created a political battleground, a political ticket to win electoral votes, and a warehouse of prisons bulging with people who have long since "done their time." Crime will never be abolished by filling prisons, prisons and crime have been in existance for many years. So has the ability to earn good time and go home, so has the opportunity to meet with a parole board member and prove you have made positive changes, so have humans, so have errors. So has change. Crime is tragic and most tragedy is preventable, that is when we as a people are not afraid to get involved.
(research information sources available on request)
Links