Justice for murdered OFW Romilyn Eroy-Ibanez! Justice for all Victims!
288
people have signed this petition.
Add your name now!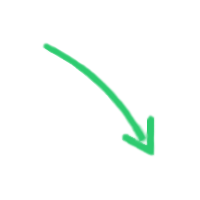 288

people

have signed.

Add your voice!
Maxine K.
signed just now
Adam B.
signed just now
Justice for murdered OFW Romilyn Eroy-Ibanez! Justice for all OFW victims!
She was rushed to the hospital soaked with her own blood. Hours later, she was pronounced dead. Until now, no charges have been filed against the suspect or suspects.
This is the case of Overseas Filipino worker Romilyn Eroy-Ibanez, 22, from Kidapawan, Catobato, murdered at the house of her employer on September 2.
More than four (4) months now after her reported gruesome death, no charges have been filed. We have been told that the Philippine Embassy is still awaiting the police report which the local authorities have promised to provide as soon as the investigation has been completed. Accordingly, the embassy already hired the services of a local law firm.
The way the embassy handles her case, we are worried that justice her family prayed hard could not be achieved.
We have launched this petition and signature campaign to press hard the Aquino government and the Foreign Affairs department to act on the murder of OFW Eroy-Ibanez and the other victims of unsolved crimes.
Here are some of the cases (mysterious deaths and sexual abuse or rape) which Migrante-Middle East has been documented. Some of these case are still unresolved especially those died mysteriously.
1. OFW Rowena Peremne Arceo, 33, from Cordillera province, mysterious death, died October 22, 2008 in Al Khobar, Saudi Arabia; unsolved case.
2. OFW Joy Cabansi Sarto, 28, from Echague, Isabela province, murdered by her Arab employer on Sept.22, 2009; unsolved case.
3. OFW Lorena (not her real name), 33, from Ilagan, Isabela, rape victim allegedly took place in Dammam, Saudi Arabia on October 1, 2009; unsolved case.
4. OFW Eugenia Baja, 24, passport holder SS0428627, initial reports said she committed suicide, but based on the autopsy later issued revealed that Baja bore stab wounds and bruises; unsolved case.
5. OFW Clara (not her real name), on her mid-20, from Lagawe, Ifugao, gang raped by Arabs at her employer's house sometime in Feb.2007; unsolved case.
6. OFW Analyn De Pena, 33, from Old Sta. Mesa, Manila allegedly committed suicide sometime in November 2009, but the family believed there is foul play on her death; unsolved case.
7. OFW Marilou Macam Ating, 37, from Lingayen, Pangasinan, sketchy reports reaching the family that subject died after she fell from the fourth floor of her employer's residence. Family believed there is foul play leading to her death on November 24, 2008; unsolved case.
8. Based on Migrante chapter in the United Arab Emirates reports sent to John Leonard Monterona, Migrante-Middle East regional coordinator sometime on April 2009, its records showed that from February to August 2009, the Migrante chapter in Dubai has already recorded seven cases of mysterious death. These include cases of OFW Roderick Miranda who reportedly hanged himself on February 4; OFW Norayda Ayuman who reportedly jumped from the 7th floor of a building on February 6; OFW Jeffrey Alberto So who reportedly jumped from the 3rd floor of a building on June 13; and OFW Evelyn Lilo who allegedly jumped from a building on August 10; all these cases were unsolved.
The cases above are just among of the many cases showing the extent of government reluctance and criminal neglect on the deplorable plight of OFWs. We repeatedly calls that OFWs protection must be raised to the host governments as a diplomatic issue and concern. As an act of our unconditional support in quest for justice for all OFWs victim of abuse and maltreatment in the Middle East and elsewhere abroad, everybody is requested to sign on this petition and shares this to others.
-'Justice for murdered OFW Romilyn Eroy-Ibanez & other Victims' Movement
Convenor & Initial lists of participating OFWs organizations and individuals:
Migrante-Saudi Arabia Migrante-Al Khobar Kapatiran sa Gitnang Silangan (KGS)-Migrante-Riyadh Migrante-Jeddah Christian-Muslim Alliance for Justice and Peace in the Philippines, Saudi Arabia chapter Migrante-United Arab Emirates chapters Migrante-Qatar organizing Committee Migrante-Libya organizing Committee Migrante-Kuwait organizing Committee ABC Group-Riyadh

Sponsor
Migrante-Middle East
Links