Justice for Morgan Crofton and for the Safety of Everyone
1984
people have signed this petition.
Add your name now!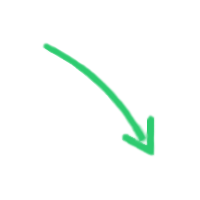 1984

people

have signed.

Add your voice!
Maxine K.
signed just now
Adam B.
signed just now



Morgan Patricia Crofton

June 11,1991- September 23, 2010


Please read these facts, they are public record.



On the afternoon of September 23rd, 2010 a man:
Decided to not take his seizure control medication, which was a medicalrequirement in order to drive. He was using other drugs without the knowledge and approval of his neurologist. He was not feeling well, left work early without obtaining proper approval or advising his girlfriend or neurologist Upon leaving work he hit 3 vehicles in the VA parking lot, and did not listen to thosewho triedto stop him. He shortly after approached a major highway 436, he crossed several lanes of traffic and crossed a median into oncoming traffic hitting a car broadside killing Morgan Crofton instantlyand striking another car as well. Marijuana was found in his car. 4 of Morgan's friends were in the car with her, they were injured physically and also had to see their bestfriend killed, an elderly man in another car was also severely injured.
After 9 months:
He was arrested, and let out on $2,500 bail.
Charges:
Vehicular Homicide of Viable Fetus (Statute 782.071 Third Degree- Felony) State Statute 782.07, Manslaughter, states that the killing of a human being by the act, procurement, or culpable negligence of another, without lawful justification according to the provision of chapter 776 and in cases in which such killing shall not be excusable homicide or murder, according to the provisions of this chapter, shall be deemed manslaughter and shall constitute a felony of the second degree, punishable as provided in s. 775.082, s. 775.083, or s. 775.084. The defendant is in violation of this statute. Possession of Cannadbis <20 grams (Statute 893.13(6)(B) First Degree- Misd) Florida Statute 893.136A: It is unlawful for any person to be in actual or constructive possession of a controlled substance unless such controlled substance was lawfully obtained from a practitioner or pursuant to a valid prescription or order of a practitioner while acting in the course of his professional practise or to be in actual or constructive possession of a controlled substance except as otherwise authorized by this chapter. (B) if the offense is the possession of not more than 20 grams of cannabis as defined in this chapter, the person commits a misdemeanor of the first degree. The defendant is in violation of this statute.


The Florida Highway Patrol did a thorough investigation and we thank them for that.

Now we want the State Attorney's office to step up for the justice of Morgan Crofton and for the safety of all citizens. This man should be brought to trial and held accountable for his actions. It has been over a year since this tragic and completely preventableaccident. They have decided to DO NOTHING and let this guy walk free of all charges. Why?


Here is a newsclip from last week:

http://www.wftv.com/videos/news/local/man-accused-vehicular-homicide-may-never-go-trial/vDtLB/


Please sign this petition and send it to everyone you know. Thank you for your continued love and support for the life of Morgan Crofton.




Sponsor
Concerned Citizens, Family and Friends of the Victims of this Preventable Accident
Links