Petition of Academic Reinstatement of Mohammad Haounji
17
people have signed this petition.
Add your name now!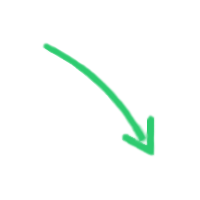 17

people

have signed.

Add your voice!
Maxine K.
signed just now
Adam B.
signed just now
Distinguished Mag. Franz Josef Lackinger, Chairman of the Supervisory Board of the FH bfi, Dean (FH) Prof. (FH) Mag. Dr. Andreas Breinbauer, Mag. (FH) Barbara Waldhauser, MA, Head of the Steering Group , GM and Diversity Officer, Dr.ⁱ Alois Böhm, FH bfi Ombudsman, Mag. Marion Roßhap, Programme Director "Strategic HR Management in Europe" & and Members of the Scholastic Standards Committee of the University of Applied Sciences BFI in Vienna,
we are writing to appeal the academic dismissal of our classmate Mohammad Haounji from the FH BFI. We were quite surprised and upset to discover the letter he received informing him of his dismissal. We are writing you with the hope that you will reinstate him for the next semester. Thank you for allowing us the opportunity to explain my circumstances.

Our classmate Mohammad Haounji is a real example of fighting for his academic career and overcoming adversity, including issues with the immigration office that prevented him from attending the classes for a certain period of time, which he officially announced and got excused. It seems this has greatly affected his grade for participation in Dr. Skobaleva's class, for which he received only 10/30 points, despite being one of the most active students in the classroom proving germane contributions to the discussed predicaments in class to which all of us can attest. As the only Muslim student in our class, he provided a unique perspective to all of the topics we've discussed in class. All of us received grades for attendance without any concept of meritocracy nor transparency. Mohammad Haounji missed only 7 points in attendance to pass his first exam from the subject. 7 points that we all believe he has earned with his proactive participation in class that we have all personally witnessed, even with the obstacles he was facing this last semester.
Furthermore, Mohammad Haounji is officially diagnosed with the Attention-deficit/hyperactivity disorder, which occurs when a person experiences difficulties with maintaining attention or controlling physical energy and movement. ADHD can impair important areas of social and academic occupational function and can result in difficulties with school performance and personal relationships, which was also the case during this past semester when he's had a window of no available medication for the symptoms. As a person with disability, he didn't receive any reasonable accommodations and we do believe this is something that should be taken into account.
Please understand that Mohammad Haounji's failure to pass the exam from MSHR-BB-1-WS2018-The Process of Strategic Human Resource Planning-47441 with Dr. Skobaleva that led to his dismissal does not indicate that he is a bad student. In reality, he's a responsible student who had one very, very bad semester. We hope you will give him a second chance and show us that the inclusive statement in the BFI motto is not just a buzzword, but this academic institution is genuinely committed to a diverse and inclusive learning environment even for our Muslim students and students with disabilities. Thank you for considering this appeal.

Sincerely,
Class of Strategic HR Management in Europe 2018-2020
Fachhochschule des BFI Wien