Justice for Imran Khansia
1305
people have signed this petition.
Add your name now!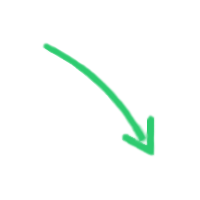 1305

people

have signed.

Add your voice!
Maxine K.
signed just now
Adam B.
signed just now
Petition – Justice for Imran Khansia
Imran had been complaining of symptoms to the Prison Authorities five weeks prior to being referred to a hospital. He requested to see the hospital doctor on many occasions but was denied his request. When he did eventually get access to the doctor, his illness wasn't taken seriously. Unfortunately it was too late; the doctor had missed the true scale of his illness and prescribed him with paracetomol and some antibiotics.
On the 6th of September 2010 Imran's physical status had deteriorated and so he was being sent to Lancaster Hospital handcuffed in a taxi from HMP Haverigg. On the way, officers realized that Imrans condition was much more serious than they had assumed and diverted to a closer hospital in Barrow-in-Furness (Furness General Hospital).
Upon reaching the hospital, Imran had stopped breathing and had to be resuscitated. He went from the emergency department straight to the Intensive Care Unit. Doctors found that he had Endocarditis, an infection that had slowly spread throughout his entire body. All of Imrans organs were badly infected - his heart, lungs, kidneys and liver. Fortunately the infection had not spread to his brain in which case there would have been little or no chance of survival.
As Imran's infection had been quite advanced before diagnosis had been made, serious damage had occurred to the heart. Imran had to be transferred to the Cardiac Centre at the Blackpool Victoria Hospital via air ambulance and had to undergo more tests resulting to a major heart surgery. Surgeons found that his aortic valve had become so badly infected that it was totally inactive meaning it no longer worked and had to be replaced with an artificial valve. They also found a huge abscess on the heart measuring 4cm in width which had to be removed. A patch has been applied to fill the space left by the abscess which is a very delicate procedure that cannot be sewn or stitched and we have to wait for it to bond naturally... if this doesn't bond, then we would lose our beloved Imran. However it will not be for at least 3 weeks before we know whether or not it will heal. Throughout his ordeal, Imran has been conscious, yet physically unable to move or speak.
In the past few days, Imran has showed some improvement and is undergoing physiotherapy. The complications with the rest of his body still need to be treated and Imran is still fighting for his life.
Three days after heart surgery officers have ludicrously decided to handcuff Imran.
Imran has been and is still being ill treated by the very people who we look at to bring us justice. You may be wondering how the infection spread so rapidly throughout his body. The answer to that is just as absurd.
Imran is 30years old. He has a 3year old son and his wife is expecting another baby in just a few weeks time. Anyone that knows Imran will tell you of his kind and gentle nature, always laughing and smiling. Imran was sentenced to prison only 4 months ago when found guilty of selling free view television boxes. The harsh 6 year prison sentence that he was handed down has now resulted in a medical life imprisonment. A HUGE price to pay, not the justice Imran deserves.
SOMEONE HAS TO BE HELD ACCOUNTABLE FOR THIS DREADFULL INCIDENT; OTHERS CANNOT BE PUT THROUGH THE SAME ORDEAL..... IMRAN CANNOT BE RELEASED FROM HOSPITAL BACK INTO THE HANDS OF THE SAME AUTHORITIES WHO HAVE DESTROYED THE REST OF HIS LIFE. WE ARE CALLING FOR A MORE COMFORTABLE SOLUTION THAN IMRAN HAVING TO SPEND THE REST OF HIS SENTENCE IN A CONFINED PRISON CELL. HE HAS BEEN PUNISHED ENOUGH
Please sign our petition and help us fight the INJUSTICES IMRAN is facing.
Links