Slaughered Huskies In Whistler
927
signers.
Add your name now!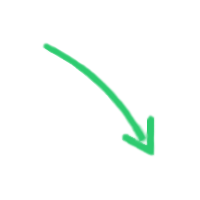 927

signers.

Almost there!

Add your voice!
Maxine K.
signed just now
Adam B.
signed just now
Dogs Slaughtered due to a downturn in business?Let the world knowhow outraged you are by this case of animal cruelty anddemand justice for these murdered huskies. This petition is going to the WHISTLER RCMP urging that maximum charges be laid against these individuals and set a precedent so that cruelty like this will not happen again. This petition is also going to the BC SPCA and tothe Provincial Gov't requesting the necessity ofhaving severe penalties for animal cruelty.
Howling Dogs Company & Whistler Outdoor adventures need to be banned from ever owning animals -their actions were simply unacceptable.
Pleasehelp stop animals abuse and cruelty. Hopefully if our voices are loud enough it will help encourage harsher penalties for peoplewhodeliberatelyharm and torture animals.
Let's get this petition viral and get justice for the dogs.
Links
Warning: This story contains details that may be disturbing to some readers
Jan 31/11 The SPCA in British Columbia along with the RCMP are investigating a report that a Whistler tour company slaughtered 100 healthy sled dogs last year after business slowed and new homes could not be found for the animals.
Staff. Sgt. Steve LeClair, of Whistler RCMP, confirmed his detachment has opened a file, but said the primary investigator on the case will be the SPCA.
Marcie Moriarty, general manager for cruelty investigations with the BC SPCA, tells ctvbc.ca that the investigation was launched after a worker at Outdoor Adventures Whistler filed a claim with the Worker's Compensation Board of B.C. (WorkSafeBC) for post-traumatic stress, after being ordered to kill dozens of dogs.
Moriarty said the report suggests the slaughter was conducted over three days last April. The worker said he was ordered to carry out the cull after business slowed following the 2010 Olympic Games.
In the documents, the worker describes a dog that survived a shot to the face: "Its eye was hanging off, and it was still running around," Moriarty told ctvbc.ca. Another apparently dead dog was dumped into the mass grave, but the worker later noticed the animal trying to pull itself out.
Moriarty said it's technically legal to shoot an animal, as long as it dies instantly. "That most certainly did not happen in this instance," she said.
She added that lethal injections supervised by a veterinarian would have been the more humane way to cull the dogs.
She said the SPCA will now have to dig up the mass grave to complete its investigation.
Outdoor Adventures Whistler (http://www.adventureswhistler.com/)
did not contest the report detailed in the WorkSafeBC documents, except to note that 100 were actually destroyed rather than the 70 dogs that the worker claimed in his report.
Graham Aldcroft, a spokesman for Outdoor Adventures Whistler says the sled dog cull was "tragic and regrettable."
The Vancouver Humane Society is calling for a ban on sled dog tours following reports of the mass killing.
"The details of how these dogs were killed are absolutely shocking,""This is what happens when animals are exploited for profit and become surplus to requirements when business is bad."
---
Links
http://www.canada.com/news/sled+dogs+slaughtered+when+tourism+slumped+Report/4197145/story.html
http://www.calgarysun.com/news/columnists/michael_platt/2011/01/31/17104521.html
http://www.newswire.ca/en/releases/archive/January2011/31/c6559.html
http://www.spca.bc.ca/cruelty/the-violence-link.html