Justice for the Pashtun nation of Pakistan and Afghanistan
45
people have signed this petition.
Add your name now!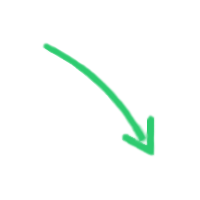 45

people

have signed.

Add your voice!
Maxine K.
signed just now
Adam B.
signed just now
Following the death of Osama Bin Laden in Pakistan - within the reach and within proximity to the Pakistan Millitary Academy compound and within easy 'reach' of Pakistan military forces in general, this petition is against the injustice done to the Pashtun nations of BOTH Afghanistan AND Pakistan. Since the 'War on Terror' and the hunt for Osama Bin Laden - Pakistan's Inter-intelligence Service have been involved in the systematic genocide and killing of Pashtun innocents - with Pashtun lands been 'turned upside down', in order to fulfil the task of looking for Osama Bin Laden. Pakistan had kept Osama, within their compound and there is substantial evidence that Pakistan is involved in the support of terror network within this region - with the Pashtun nation being the 'guinea pig'. Blame on the Pashtun nation needs to STOP, the direct or indirect genocide of the Pashtun nation needs to STOP and their right to economic development in the region needs to be addressed. Other regimes and generals who have been involved in the slaughtering and injustice to the Pashtun nation, includes General Dostum - who needs to be captured, along with certain ISI officials to be tried at the International Criminal Court at The Hague, and bring justice for the crimes against humanity (Pashtuns), and the direct and indirect ethnic cleansing of the Pashtun nation that is currently going on in this region. This needs to be STOPPED AND JUSTICE NEEDS TO BE SOUGHT ON BEHALF OF THE PASHTUN NATION. We demand:
1. Dostum and his counterparts within the Pakistani Inter-Intelligence circle to be put to justice either through the ICC, or by some others means (we understand that Pakistan is not signed to the Roman Statute)
2. STOP The discrimination against the Pashtun nation 2. Access to education, healthcare, homes, jobs and other economic development initiatives, that are easily accessible to other ethnic groups of Pakistan and Afghanistan, but not so for the Pashtun nation
3. We also demand that any foreign development aid sent to Afghanistan and Pakistan should be TRANSAPRENT, so that both citizens of western countries and citizens of the beneficiary countries KNOW where the money is going This is a petition against the injustices of the done to the Pashtun nation. Please sign.
Sponsor
The Pashtun Society
Links
www.pashtunsociety.co.nr