Justice 4 Sue Angold
4174
signers.
Add your name now!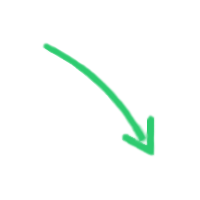 4174

signers.

Almost there!

Add your voice!
Maxine K.
signed just now
Adam B.
signed just now
Sue Angold was dismissed from an organisation she had devoted 23 years, unblemished service to, and had been in receipt of regular commendations throughout her career. Many of her ex colleagues and clients she has attended to, or worked alongside will evidence what a kind, caring and professional person she is. This lovely, caring woman was stripped of her work mobile phone, swipe card and escorted from the building, unable even to say goodbye to colleagues she had worked with for many years. Her crime – She was asked to attend a 95 year old woman who had been requesting assistance via her lifeline pendent from 11am on the morning of 12th May 2010. Sue was asked to attend the client at 16.30 arriving at 17.10. The client was extremely distressed as she had been summoning and requesting for help for over six hours, she had also been incontinent to such an extent her clothing was soaked to her shoulders. The call centre manager advised Sue she was the only person likely to attend, as they, the call centre had been unable to contact the care providers, and they had made contact with the next of kin at 3pm who advised them they were on their way to the airport for a scheduled holiday. The client was shaking, in tears and begging to be helped, stating no-one has been all day. Sue trained as a nurse in the late 70's early 80's and has worked alongside the elderly and vulnerable members of society throughout her career, and her professional judgement of the situation was that this client required immediate intervention as she was at risk of real health issues due to her level of distress, i.e. raised blood pressure, strokes, and heart conditions. Sue then examined the property for a care plan and noticed an unopened meals on wheels container (this appeared to Sue to evidence what the client was stating) With full agreement from the client, Sue safely and effectively transferred the client from her chair to a commode to enable her to wash the client, as uric acid in urine can break down frail skin leading to open sores. Whilst she was doing so a carer turned up (for a normal tea time call), once Sue established with the carer and the call centre that the client would now be in receipt of adequate care provision, she left the property. The client on saying goodbye took Sue's hand, kissed it and called her an angel. Sue was dismissed as the organisation deemed it not to be an emergency; therefore Sue should not have transferred the client, and alleged that Sue's actions put the service and organisation at risk. The organisation actually encourages staff to "go the extra mile" Sue was dismissed even though she was filling in for a poorly managed Mobile Service that left her alone to attend all calls received from 4-6pm of that day. This was not even Sue's job, she was an area manager in Sheltered Housing, but because she cares, she agreed to undertake this extra role. If you believe Sue acted in the appropriate manner, please support her to find Justice.


How can an act of kindness lead to a woman being made Jobless, Homeless, and without income of any kind.
Please scroll down sign and leave any comments.


To read updates on how this petition enables Sue to have a voice return to top of page - CLICK BLOG.

I am so pleased to say this will be in this weeks edition of the Sutton Guardian. Please forward your comments to the London Borough of Sutton, they are the managing agents of Sutton Housing Partnership - the organisation responsible for my dismissal, to cover up for the fact poor services to this client put me in a position that enabled them to
dismiss me. Thank you so much to each and everyone of you. x

Please check out today's Fri 2nd Sept Daily Mirror - page 33 - The power of the petition.

Sue wishes it to be known that the majority of people working at Sutton Housing Partnership, are good, honest, hard working, and the loveliest people to work with, she recalls them with fondness. xxxxx They deserve to have a robust, fair, honest and accountable leadership in place - not a leadership who seek to hide the truth at whatever cost.
Sponsor
Sue Angold
Links